Experts claim that laughing together is a sure-fire way to strengthen your relationship, and we believe it. Spend the day together laughing and having fun, and enjoy some of the best beer that our region has to offer at Cincy Brew Ha-Ha, coming up on August 25th, 26th and 27th at Sawyer Point!
Cincy Brew Ha-Ha, America's largest beer and comedy festival, is back for its 10th year in a row, featuring more than 120 beers and over 75 comedians on four different stages. This isn't your average comedy show or beer festival — it's the best of both, combined into three days of laughs, food, beer and fun.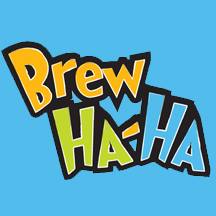 LAUGHS
Get your laughs from some of the best comedians around, including headliners Chris Porter, who you've seen on Comedy Central Presents and Last Comic Standing, Ben Bailey, host of Discovery Channel's Cash Cab, and Hal Sparks, known from VH1 and E's Talk Soup. The comedy during this festival is FREE! You won't pay a dime to yuck it up with these talented comedians, so visit all three stages and enjoy the free laughs!
BREWS
If you or your date is a beer lover, this is the festival for you. More than 120 different regional and national craft brews will be available for your enjoyment. Beer wristbands (must be 21) are available for $5, beer tickets run two for $3.00. One beer ticket gets you a sample of your brew of choice; four beer tickets get you a full size pour. With 120 different brews being poured, you might want to make this a two-day event!
EATS
As the saying goes — 'one cannot live on beer alone' (that IS how it goes, right?) so make sure you check out the delicious food lineup in store for you. Bites from Krimmer's Italianette Pizzeria, Wertheim's, Island Noodles Florida, Bistro de Mohr Food Truck, Skyline Chili and more will be available for your dining pleasure. Spend the whole day wandering from stage to stage, checking out the brews and enjoying a bite or two when the mood strikes.
And the best part of all is that Cincy Brew Ha-Ha benefits local charities, like The Cure Starts Now Foundations whose mission is to proceed in a unified effort to cure all cancer. So, you aren't only having a fantastic time on a fun date with laughs, brews and food, but you're also doing so for a great cause!
Cincy Brew Ha-Ha show times are the following:
Thursday, August 25th: 5 pm-Midnight
Friday, August 26th: 5 pm-Midnight
Saturday, August 27th: 4 pm-Midnight
For more information on the event, visit Cincy Brew Ha-Ha's Facebook page: www.facebook.com/cincybrewhaha/home or website: www.cincybrewhaha.com.