When you are on the search for a fun holiday date, look no further than one of Cincinnati's many holiday light displays or events.
It's official, the holidays are here! During this busy season you're bound to be focused on holiday parties, gifts and all the other trappings. Make sure you take some time to focus on your special someone, too. With so many things to do this season, it's easy to find some holiday fun.
Downtown Cincinnati has a wealth of holiday events and activities. However, maybe you'd rather stay warm and cozy in your own car while you drive past millions of flickering lights? Or maybe you feel like strolling through a twinkling light display hand in hand with your special someone? No matter what kind of holiday fun you have in mind, we've got the scoop. Check out our list of fun Cincinnati holiday light displays and events!
Holiday Light Displays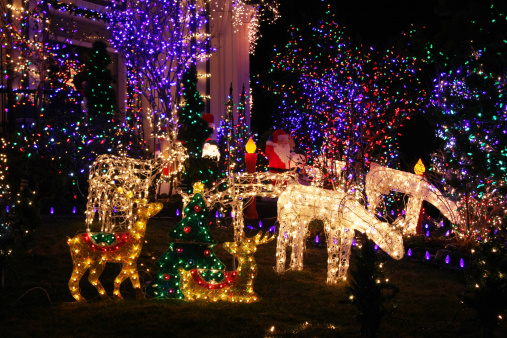 Holiday Events: