A romantic date doesn't have to break the bank. There are many fabulous budget-friendly date ideas to enjoy! Dates don't need to be extravagant or expensive to show someone you care. It's all about making an effort to spend quality time with each other in the midst of hectic work schedules, taking care of the kids and the regular ups and downs of life. Cheap dates can still make an impact and will definitely help keep the fire alive in your relationship. You can create a great date on any budget!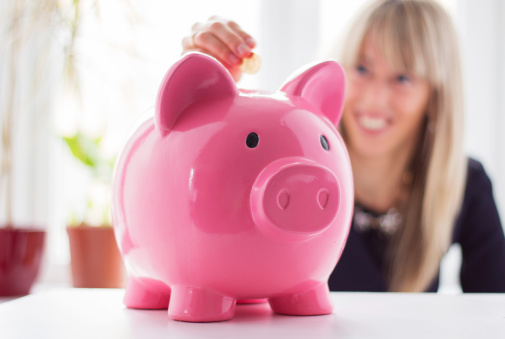 Start planning your next date now and check out our list of date ideas that are sure to impress, but won't cost you a fortune.
Catch a Matinee Movie
Tickets are not only less expensive, but theaters tend to be less crowded. Matinee pricing is typically offered before 6pm. Also, check your local theater for specials, for example, many theaters offer discounted ticket pricing on Tuesdays.
Go Out for Lunch
Lunch prices tend to be lower than dinner, so you can still go out to eat without breaking the bank. Many restaurants also offer lunch specials and combination plates, which are usually less expensive.
Wine Tasting or Brewery Tour
Pick a local microbrewery or winery and  take a tour! Tours are typically free and you will you usually receive drink samples at the end. Have a little cash on hand for extra drinks, snacks and souvenirs.
Visit a Museum, the Zoo or the Aquarium
Check out museum Websites, most museums around Cincinnati offer free admission on certain days of the week and will offer discounts when you purchase your tickets online prior to your visit.  The Cincinnati Zoo and Newport Aquarium also offer similar discounts and are a great way to spend a fun-filled day together.
Order In & Watch a Movie
Order pizza or get takeout from a nearby restaurant and pick a movie. There are tons of pizza and takeout coupons available to choose from and movies can be easily streamed or rented for little or no cost at all.
Look for Local Events
Inexpensive events are always going on throughout the Cincinnati area.  Festivals, farmers markets, free concerts, performances, sports games and more are simple activities to gain some quality time and make for a perfect date.
Be Outdoorsy
Go hiking, biking, boating, or play a sport together. The local parks of Cincinnati offer many perks including great trails, bike paths and boat rentals to take advantage of. Get competitive and play some basketball or a game of tennis- this can be a lot of fun and will allow you to teach other new tricks and show off your athletic skills. Park admission is very inexpensive and can be free depending upon the place.
Have Your Own Game Night
Challenge each other to your favorite board games or grab a deck of cards and your game options are endless. If you have a gaming console, video games are also a fun option.
Happy Hour
Go to a  local bar or restaurant bar and take advantage of happy hour specials, which typically include cheap drinks and half-priced appetizers.
Go to a Comedy Club or an Improv Show
If you love to laugh, comedy shows are a great pick! Tickets are usually reasonably priced and deals are available on a regular basis, so do your research!
Cook Dinner Together
Find recipes, pick up the ingredients at a local market and make a meal together. You can make the dinner themed or make dishes similar to one of your favorite restaurants without paying a tip! Set the table, add some candles and enjoy the quality time.
Order Dessert
Go out to one of your favorite restaurants and just order dessert. If you are looking for something more laid back, why not make it an ice cream date!
Reconnect with Your Youth
Roller skating, bowling and mini golf are all great inexpensive date options and can still be as exciting as they were in your youth. Be sure to scope out places, as most offer specials throughout the week.
Volunteer Together
Pick a cause you both care about and sign up to volunteer. Volunteers are always needed at organizations throughout the city, animal shelters, soup kitchens and running events are great places to start. It's not only a great way to bond but you'll also be making a difference in the community!
Take a Road Trip
Be spontaneous, start driving and see where the road takes you. If you have more time, map out a route for the day and make fun stops along the way.  A car is a great place to talk and catch up.