In between ever-updating notifications, compulsion to check our devices and constant distractions, a romantic environment and evening is becoming harder and harder to find. Thus, Bromwell's Harth Lounge in downtown Cincinnati is the welcome exception to the modern (lack of a) date night.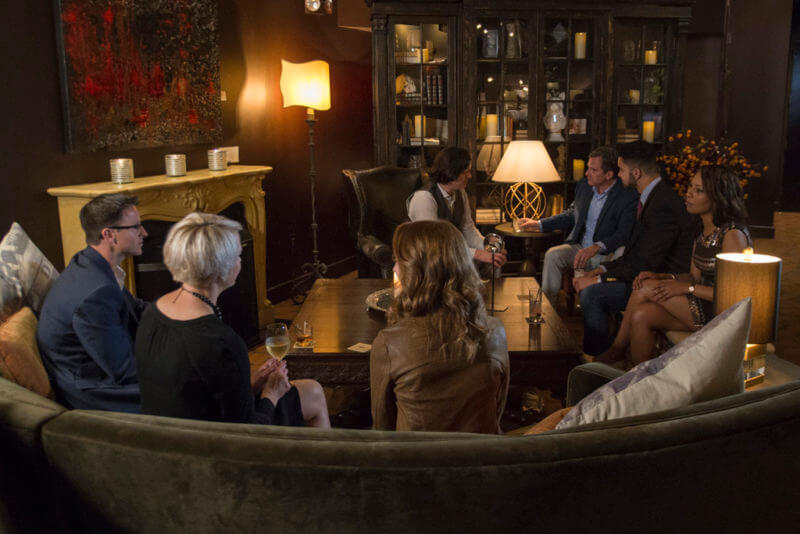 Upon entering the room, I couldn't help but give in to a sense of modern, yet timeless sophistication and elegance as I climbed a staircase lit by a stunningly contemporary and simplistic chandelier. To the left, the sounds of the Steve Schmidt Trio, accompanied by vocalist Mandy Gaines, filled the room with soul and 1950s era jazz. Couches created an intimate atmosphere for two to take in the music and each other. While there is no formal dress code, Bromwell's certainly has an atmosphere that invites guests to dress to impress.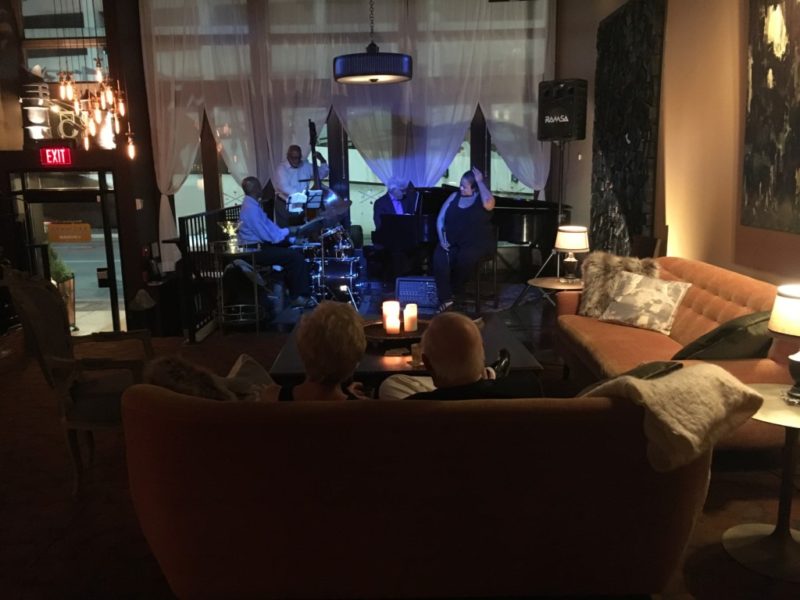 Throughout the Lounge, there are a number of areas to relax and enjoy a cocktail, with a mix of high top tables, lounge areas and even a faux-early 20th century card table. A stately, yet unpretentious bar fills the center of the room with plenty of seating and an inviting, courteous staff, happy to help guests navigate the various specialty cocktails and bites featured on a well-honed menu. The lounge's best detail, in my humble opinion, is the absence of television. With no moving pictures or flashing lights to distract, couples can focus exclusively on each other and the moment — a rarity in 2016.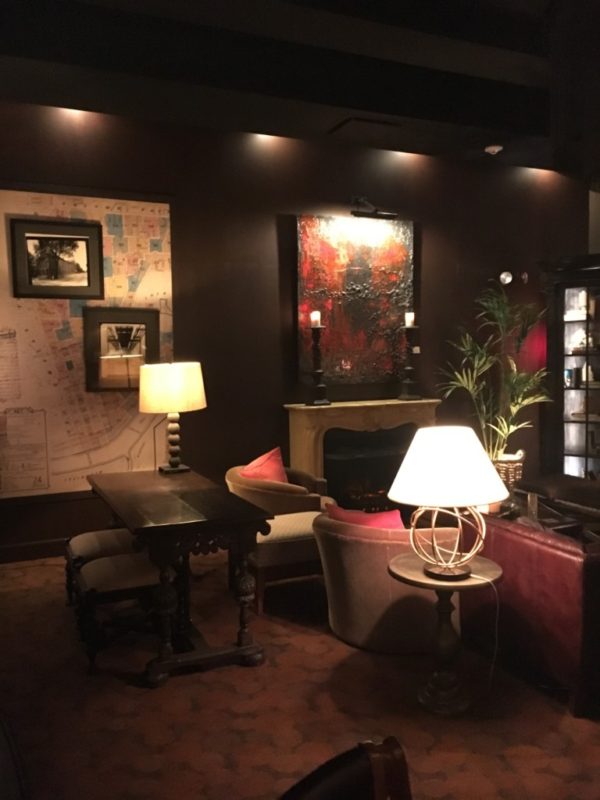 The décor in The Harth Lounge is exquisite, with every detail hand-picked by owner Jeffrey McClorey, and almost every piece can be purchased through his sister business, Bromwell's, located next door. The paintings are done by local artist Evan Hildebrandt, living seamlessly amongst colorful vintage maps of various boiler rooms throughout the city, juxtaposed as background to black and white photos from glass negatives of a bygone Cincinnati. Couples can snuggle by candlelight, reveling in the little oddities highlighted by a handsome cupboard towards the rear of the lounge filled with trinkets.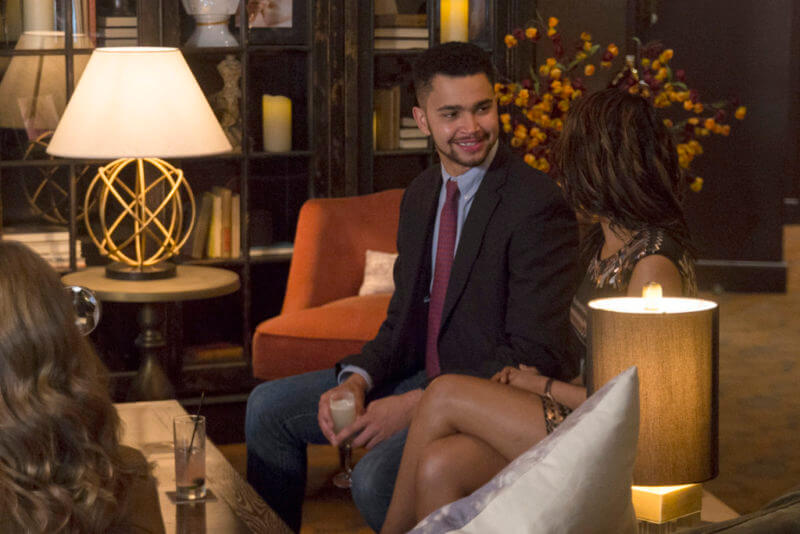 The house cocktails are delicious, meticulously crafted with their own unique quality and care. Our favorites were the Cincy 125, gin-based with orange honey blossom, lemon foam, bubbles and served in a champagne flute, which was delightfully light and sweet. The Creole Gardens, also gin-infused, features celery bitters, fresh citrus, cucumber slices and jalapeño simple, creating a delightful palette cleanser with a kick to it. However, if you are looking for something more traditional, Harth does not disappoint with classic cocktails, as well as a local craft beer and wine selection.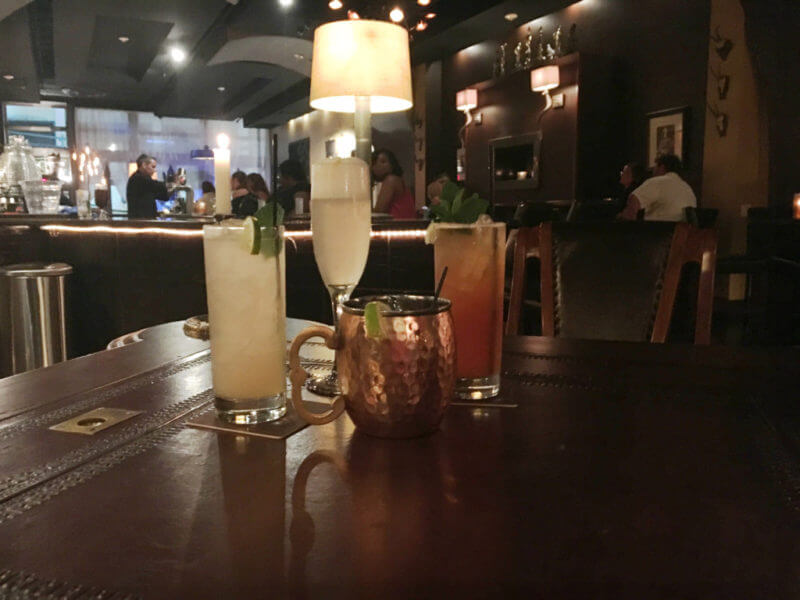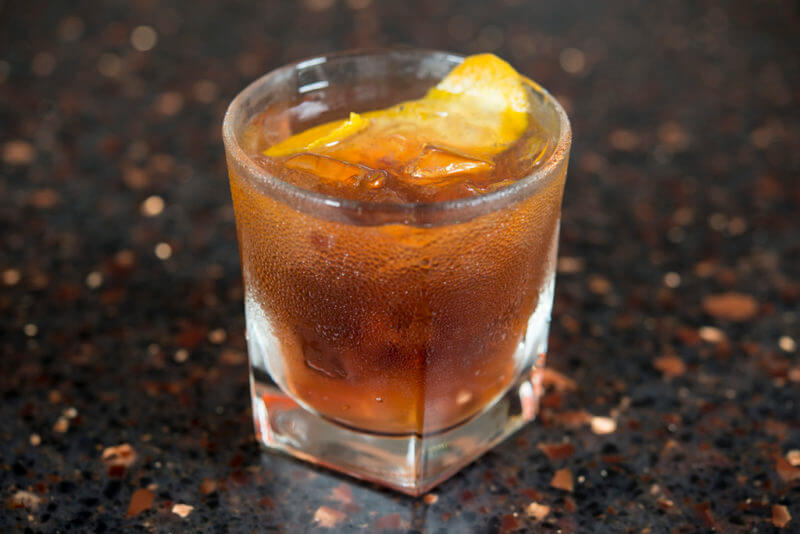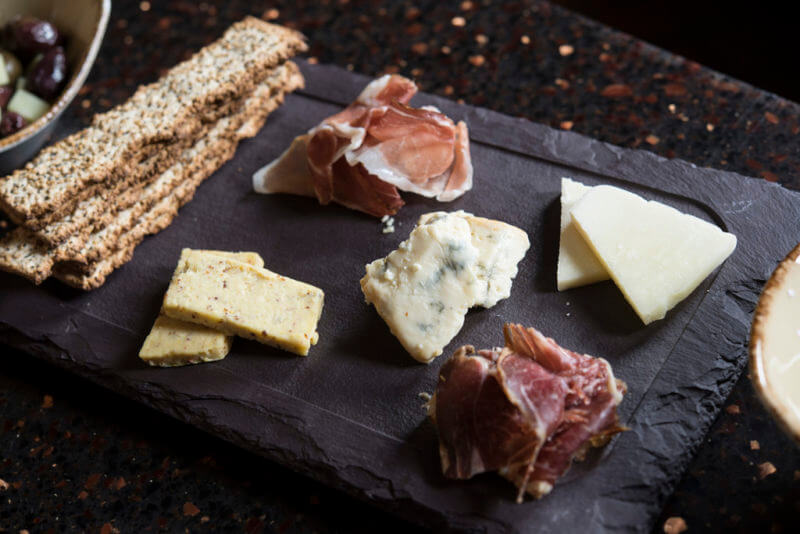 Bromwell's Harth Lounge also serves an assortment of small plates and appetizers. We sampled a charcuterie board, as well as homemade chips; the perfect size for two, and a fine compliment to our cocktails.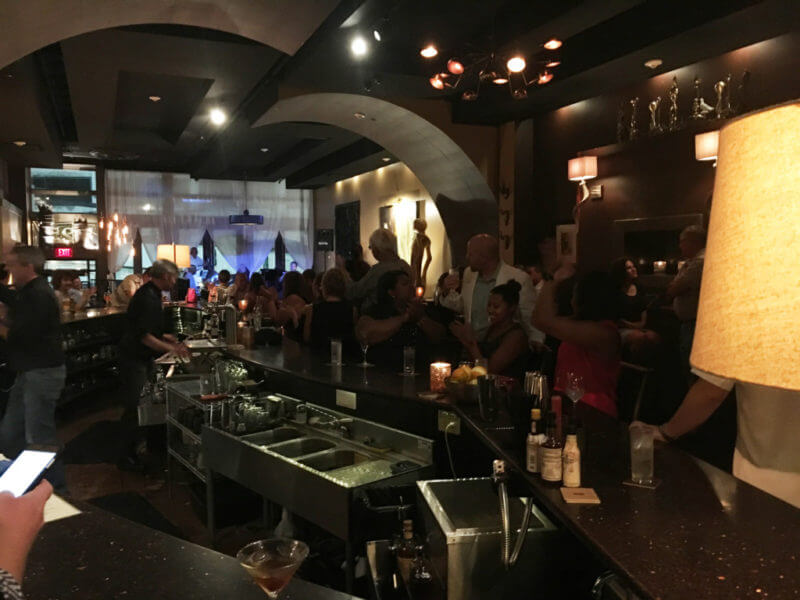 The room began filling up around ten, service never faltering, as an eclectic mix of people soaked up the experience.  The noise level:  "Just loud enough."  We ended up staying until nearly to close. I would highly recommend Bromwell's Harth Lounge as an ideal date night location, whether it's for pre-dinner drinks, a night cap after a show or as the main destination for a romantic evening. As for pricing, I would rate the price as $$ out of $$$$ — it's pretty much what you would expect to pay for drinks downtown. Romance ranks highly here — 4 out of 4 hearts!
Bromwell's Harth Lounge is located in downtown Cincinnati on 4th Street. For more information visit: bromwellsharthlounge.com