What a twist! I actually can make art!
Well, that's what Painting with a Twist made me feel like. We decided to check out the west side location. They have another one in Mason.
I took my boyfriend to another painting class this weekend. I say took because I didn't drag him. He actually is good at art, so he was all in.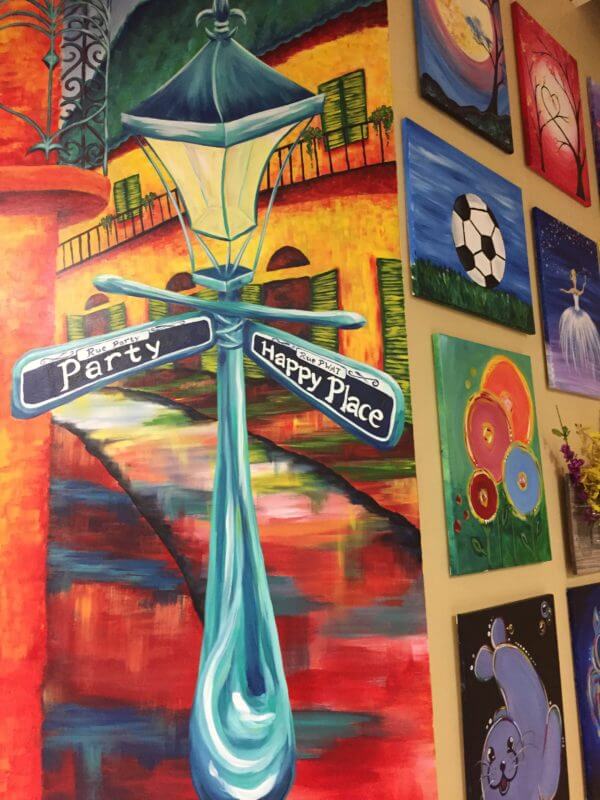 We entered a packed house! One woman was celebrating her birthday, so the place felt like a party already.
With Painting with a Twist, you can bring your own food and drinks (no hard alcohol). We brought some grapes, Pringles and I.B.C. Root Beer, our favorite. It was great being able to bring what you like.
Before we began, we were given funny headbands. I took the devil horns and my boyfriend wore an interesting wig.
After finding our seats, our instructor, Bobby, took the stage near the front.
I was so nervous that I wouldn't be able to do this, but Bobby took us all through it step by step. During the class, we even took breaks to let our paint dry. You can let it air dry or use the hairdryers against the walls.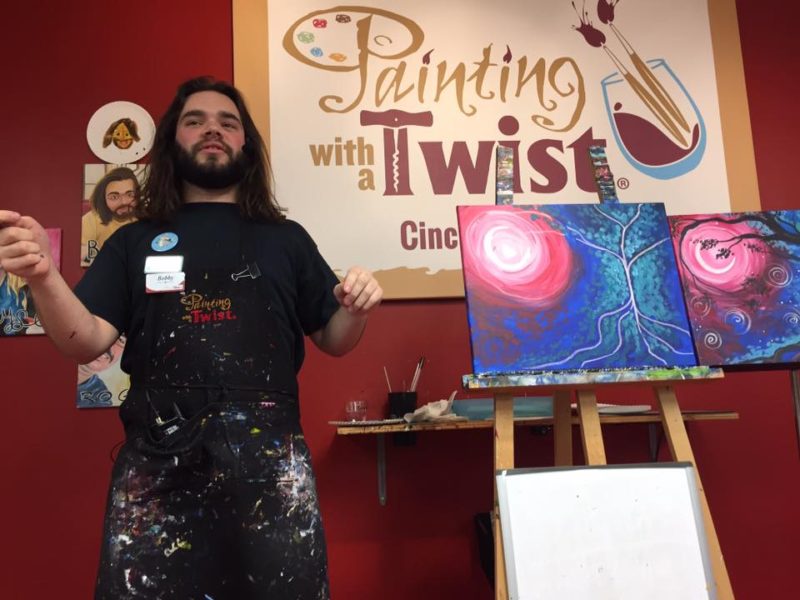 During one of our breaks, we played a game of Heads-or-Tails. My boyfriend ended up in the last round, but sadly we lost.
Either way, it was a great way to get us to stand up and move around! One of the other breaks let us walk around and check out the studio.
Painting with a Twist has two rooms: one open studio and a closed one. The closed studio is for private parties, such as wedding parties, girls' night out or even a business outing.
After the lesson, we stood proudly with our masterpieces for a photo. Your photos can be posted to their Facebook page so you can get a nice professional shot.
It was such a fun experience and I loved every minute of it! I definitely will be going back for another date night or just with friends.
Our finished product is called Starry Oak. By the way, you can check out which paintings work for you on their website listed below. If you want to make a portrait of your pet, they offer a class for that, too!
I don't know. Which one do you think looks better?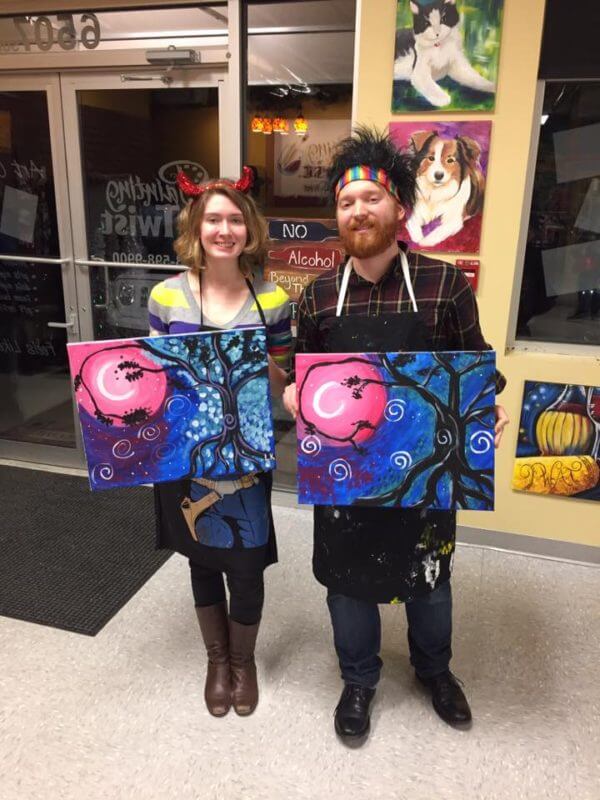 Painting with a Twist -- Cincinnati West
6507 Harrison Ave, Cincinnati, OH 45247