You might have seen this alphabet dating trend on Instagram and other parts of the internet, but what is it? The idea is rather simple. You and your significant other take turns planning regularly scheduled dates centered around a letter of the alphabet. It's kind of like an episode of Sesame Street, except – you know, much more romantic. The rules aren't stringent and you and your partner don't HAVE to go in alphabetical order. Just be sure the two of you go through all 26 letters. There is plenty of room for you and your sweetheart to interpret based on just a letter. The possibilities are practically endless!
We have curated a Cincinnati-inspired guide to this alphabetical trend to help you and your sweetheart spice up your date nights. Each letter is broken down into general Cincinnati destinations, local restaurants and bars, activities, and themes to show just how versatile alphabet dating is.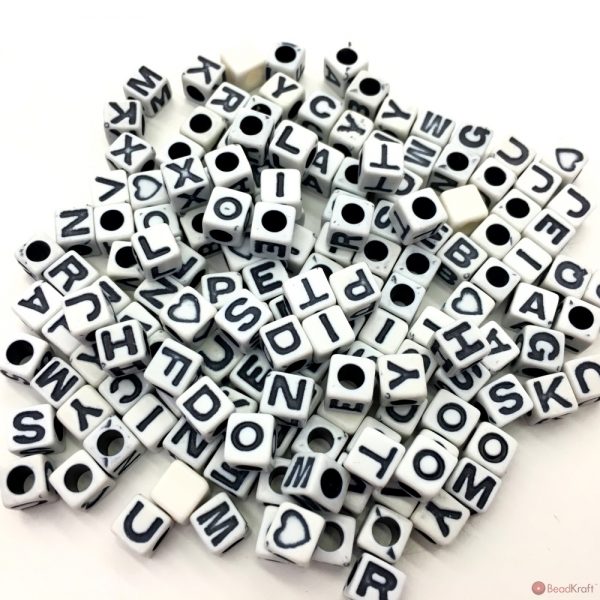 A
Destinations: Ault Park, (Cincinnati) Archery Arena, American Sign Museum
Dining / Drinks: Arnold's Bar and Grill, Arcade Legacy: Bar Edition, Abby Girl Sweets
Activities: Archery, Arts & Crafts, American Legacy Tours
Themes: Amusement Park, Aquarium, Art
B
Destinations: (The) Banks, Blooms & Berries Farm Market, BB Riverboats,
Dining / Drinks: Boca, Boomtown Biscuits & Whiskey, Buca di Beppo
Activities: Baseball Game, Bowling, Bird Watching
Themes: Brunch, BBQ, Burgers
C
Destinations: (The) Candle Lab, Carew Tower, Clifton
Dining / Drinks: Clyborne's, Cloud Nine Sushi, Cincy Crab
Activities: Candle Making, Concerts, Cycling
Themes: Chinese Takeout, Coffee, Charity
D
Destinations: Downtown Cincinnati, Duke-Energy Center, Dart Rush
Dining / Drinks: Don Rigo, deSha's American Tavern, Dutch's Larder
Activities: Dance, Dungeons & Dragons, Dinner Theater
Themes: DIY, Disney, Dining
E
Destinations: (The) Escape Game, EarthJoy Tree Adventures, EnterTRAINment Junction
Dining / Drinks: Eli's BBQ, (The) Echo Restaurant, E+O Kitchen
Activities: Escape, Entertain, Eye-Spy
Themes: Ethnic Food, Exploration, Eco-friendly
F
Destinations: Fowling Warehouse of Cincinnati, Findlay Market, Fountain Square
Dining / Drinks: Fifty West Brewpub, Firehouse Grill, Fatboy's Dream Floating Restaurant
Activities: FC Cincinnati Game, Fishing, Fondue
Themes: Fitness, Festival, Fandom
G
Destinations: Green Acres Kayaking, Get Air Trampoline, Great Wolf Lodge
Dining / Drinks: (The) Growler House, Greyhound Tavern, Gordo's Pub & Grill
Activities: Gardening, Go-Karting, Glass Blowing
Themes: Game Night, Group Date, Groovy
H
Destinations: Hyde Park, Hueston Woods State Park, Holiday Autho Theatre Drive-In
Dining / Drinks:  Hofbräuhaus, HangOver Easy, Harvest Pizzeria
Activities: Hiking, Hemingway Carriages, Hot Tubing
Themes: Hollywood, Haunted, Homemade
I
Destinations: Independence, Ingalls Building, IKEA
Dining / Drinks: Indian Mound Café, Incline Public House, Iron Chef Grill
Activities: Indoor Trampoline Park, Ice Skating, Indoor Karting
Themes: Indian Food, Ice Cream, International
J
Destinations: Jungle Jim's, Jack's Casino, John A. Roebling Suspension Bridge
Dining / Drinks: Jimmy B's Bar & Grill, Japp's – Since 1879, Jean-Robert's Table
Activities: Jacuzzi, Jamboree, Jenga
Themes: Japanese Food, Junk Food, Jazz
K
Destinations: Kings Island, Krohn Conservatory, Kenwood,
Dining / Drinks: Krueger's Tavern, Keystone's Mac Shack, KungFood Chu's AmerAsia
Activities: Kayaking, Karaoke, Kite Flying
Themes: Korean Food, Kinky, Kisses
L
Destinations: Lebanon Mason Monroe Railroad, Loveland Castle, Little Miami Canoe and Campground
Dining / Drinks: LouVino OTR Restaurant and Bar, Landlocked Social House, Local Post
Activities: Laser Tag, Luau, Live Events
Themes: Lazy Day, Lunch, Learn
M
Destinations: Mount Adams, Montgomery Inn The Boathouse, (The) Mercantile Library
Dining / Drinks: MadTree Brewery, Miyako Sushi & Steakhouse, Melting Pot
Activities: Massage, Mixology, Museum
Themes: Mexican Food, Movie Night, Music
N
Destinations: (Cincinnati) Nature Center, Newport Aquarium, New Edgecliff Theatre
Dining / Drinks: Nicola's, (The) National Exemplar, New Riff Distilling
Activities: Neflix & Chill, Nerf Gun Fight, Night In
Themes: Nature, Nostalgia, Noise Free
O
Destinations: (Cincinnati) Observatory, Old Milford Parlor: Ice Cream & Cookie Dough, Over-The-Rhine
Dining / Drinks: Orchids at Palm Court, (The) Overlook Lodge, O'Bryon's Bar & Grill
Activities: Open Mic, Origami, Opera
Themes: Outdoors, Outer Space, Ocean
P
Destinations: (The) Purple People Bridge, Pleasant Ridge, Pyramid Hill Sculpture Park and Museum

Dining / Drinks: Primavista, (The) Phoenix, Pelican's Reef
Activities: Picnicking, Pokémon Go, Pedal Wagon
Themes: Pizza, Parks, Power Outage
Q
Destinations: Queen City Riverboats, Queen City Clay, Queen City is Haunted Tour
Dining / Drinks: Queen City Pizza, Queen City Exchange, Queen City Radio
Activities: Quad Biking, Quest, Quilting
Themes: Quadruple Date, Quality Time, Quesadillas
R
Destinations: Rockin' Jump, Rookwood, (Cincinnati) Reds Hall of Fame & Museum
Dining / Drinks: Rooted Juicery + Kitchen, Rhinegeist, Riverside Korean
Activities: Road Trip, Roller Skating, Riverside Food Tours
Themes: Relax, Reverse, Rainbow
S
Destinations: Summit Park, Shoot Point Blank, Skystar Wheel
Dining / Drinks: Slatts Pub, Salazar Restaurant & Bar, Senate
Activities: Soccer, Swimming, Staycation
Themes: Sushi, Spa, Sports
T
Destinations: Taft Theater, Turfway Park, Top Golf
Dining / Drinks: Tony's of Cincinnati, Tasty Pot, The Turf Club
Activities: Travel, Thrifting, Trivia
Themes: Theater, Treasure Hunt, Tacos
U
Destinations: US Bank Arena, Underground Railroad Museum, Union Terminal
Dining / Drinks: Unwind Wine Bar & Light Fare, Uncle Yip's, Uno Pizzeria & Grill
Activities: Uno, Undress, Unplug
Themes: Under the Stars, Underground, Under the Sea
V
Destinations: Vent Haven, Vectren Dayton Air Show, Veterans Memorial of Boone County
Dining / Drinks: Vinoklet Winery, Via Vite, (The) Video Archive
Activities: Volleyball, Vineyard Tour, Volunteering
Themes: Visual Art, Vacation, Variety
W
Destinations: (The) WEB Extreme Entertainment, Washington Park, Wiesnkoenig USA
Dining / Drinks: Walt's Hitching Post, Wild Ginger, Wildfire Pizza Kitchen
Activities: Wine Tasting, Wellness, Water Park
Themes: Wild Night, Whimsy, World-famous
X
Destinations: Xavier University Art Gallery, Xenia
Dining / Drinks: N/A
Activities: Exercise, Exhibit, Xbox
Themes: X-rated, Experience, Extreme Sports
Y
Destinations: Yagoot Yogurt, Yellow Springs
Dining / Drinks: Yummy Bowl, Yard House, Yat Ka Mein Noodle House
Activities: Yoga, Yo-yoing, Yodeling
Themes: Yolo, Yummy, YouTube
Z
Destinations: (Cincinnati) Zoo & Botanical Garden, Ziegler Park
Dining / Drinks: Zundo Ramen and Donburi, Zips Café, Zola Pub and Grill
Activities: Ziplining, Zoomba, Zzzs
Themes: Zesty, Zen, Zodiac
Of course, this list is full of suggestions for you and your date. By no means are our suggestions the only way to go about the trend. Did you like this guide? Let us know what you and your partner include or take off this list. Or just tell us about some of your favorite spots in Cincinnati on our Facebook page @DateNightCincinnati!