My boyfriend and I absolutely love going out to eat. Aside from not having to cook for the evening, eating out also gives us the opportunity to explore Cincinnati and try new foods and drinks. We decided to try Shumrick & Leys, a distillery in Norwood known for its small batches of spirits and good BBQ. We also made sure to go on a Friday specifically for the live music. Homemade spirits, BBQ, and blues made the night remarkable. All three together created such a relaxing, small-town ambiance which made for a refreshing break from my own busy schedule.
The building itself doesn't stand out except for a sign with their logo placed in front, much like the Prohibition Era speakeasies of the 1920s. It was previously an industrial building which makes it blend in with the rest of the neighborhood. You must keep your eyes peeled otherwise you'll miss one of Cincinnati's best kept secrets. By the time we got to the distillery, the parking lot was nearly packed as was the main area when we walked in. Though the exterior is unassuming, once you enter it's as if we had stepped inside a barn. The tables were filled with larger groups of people (including a birthday party!) drinks in hand and enjoying themselves and their company.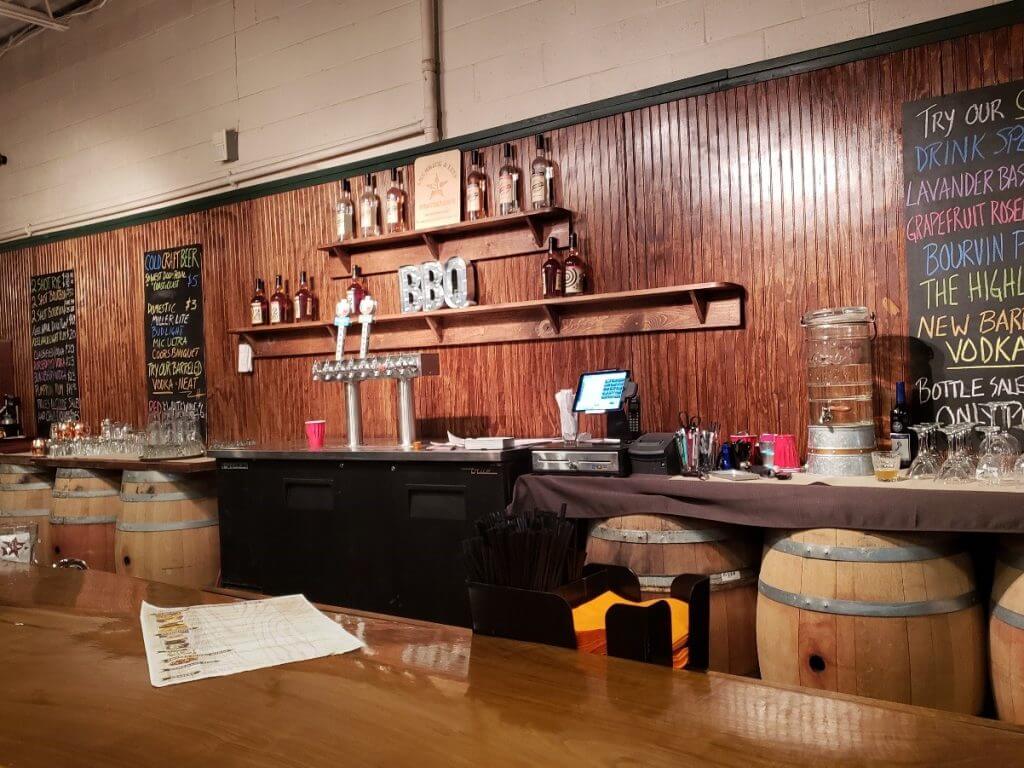 We saw a spot at the tasting bar — which is a beautiful piece of furniture made by the owner himself and spent the remainder of the evening there. We ordered the mac & cheese bites stuffed with Italian sausage to share which were so delicious we got a second serving after dinner! My boyfriend also ordered a Highlander and later a Lavender Basil Lemonade. Both specialty cocktails were delightful, but their signature drink is the Norwood Mule.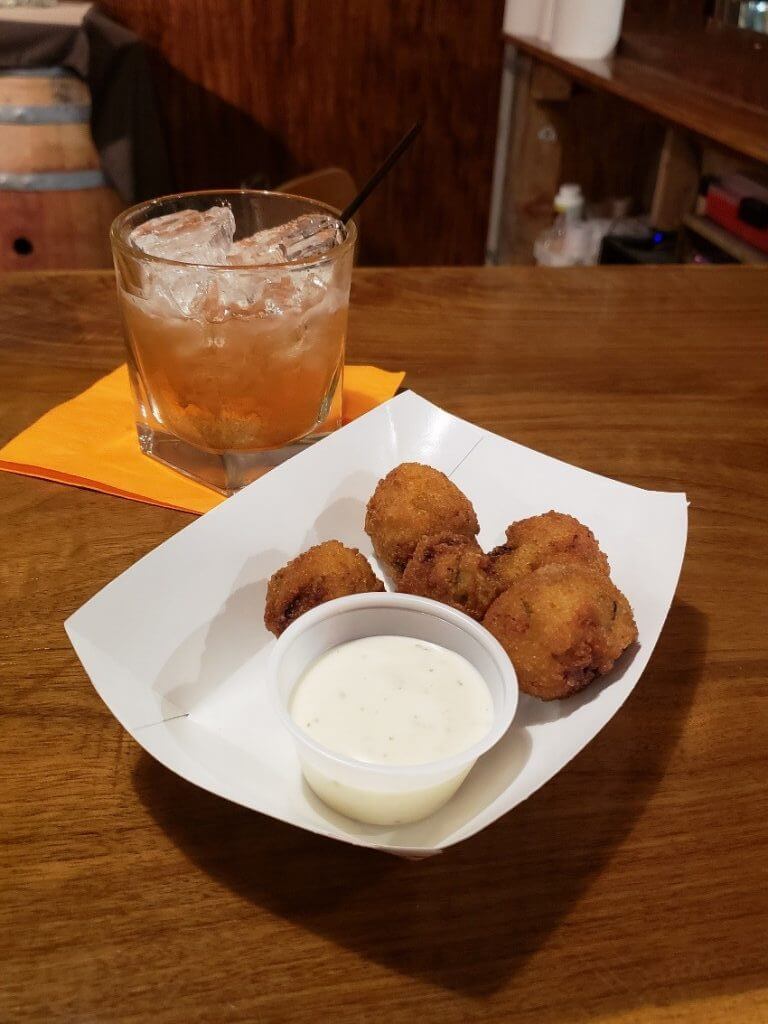 For dinner we both ordered pull pork sandwiches, I got the Mississippi Peacemaker and my boyfriend got the Smoked Pulled Pork. I enjoy a messy sandwich and the Mississippi Peacemaker followed through with my expectations. Pulled pork and slaw go hand in hand, so why not marry the two and add a couple slices of fried bologna? The best part of the sandwich though was the fried onions and pickles that were lovingly placed on top.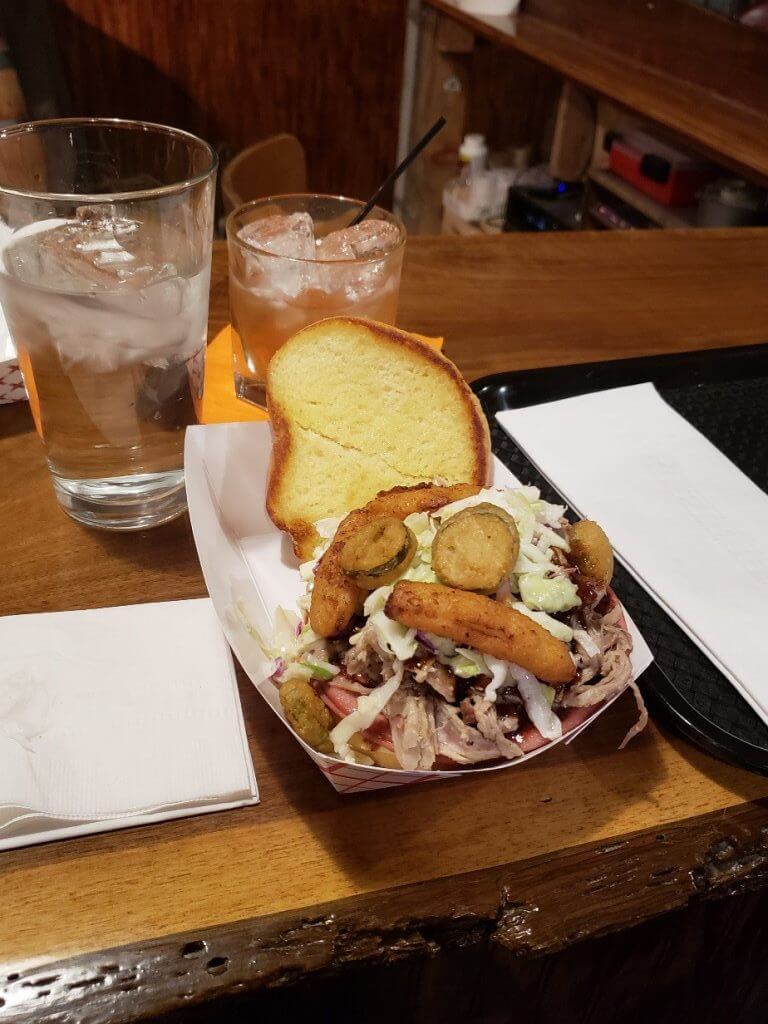 After we had ordered our food, the live music began. Every Friday from 7-10pm throughout February the distillery features blues pianist, singer, and songwriter Jimmy D. Rogers. He is originally from Dayton and has been a working musician for over 35 years including 4 albums and over 5,000 gigs. His trademark is high energy and playing deep blues piano which is exactly what he brought to Shumrick & Leys. He does do requests if you have a song you wish for him to perform and will also sing "Happy Birthday" if you plan to celebrate one at the distillery.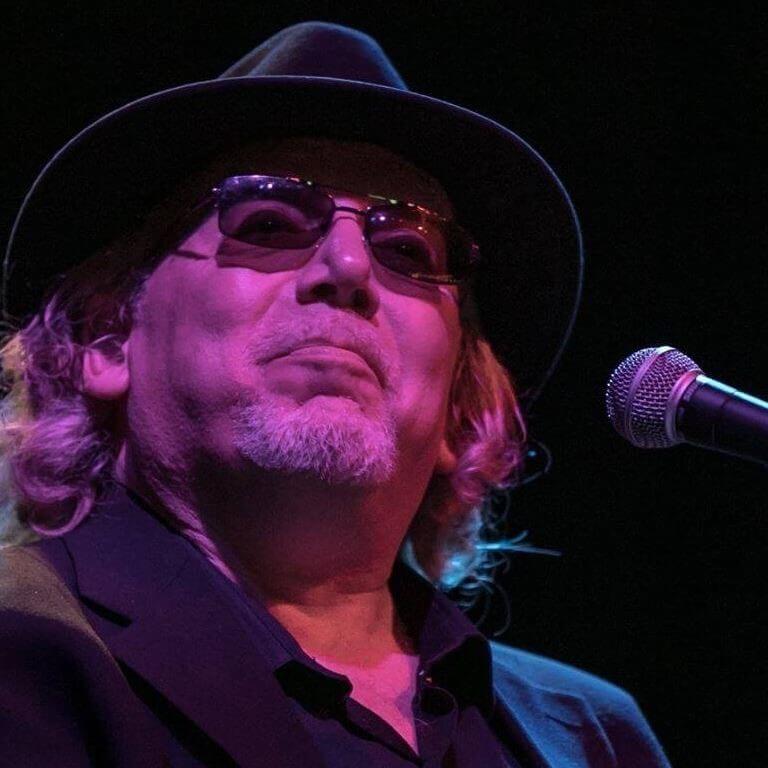 We left with our bellies full and were thanked by the staff for coming in. I recommend Shumrick & Leys highly if you're looking for a small-town vibe in the big city of Cincinnati, a bar for you and your friends to regularly hang at, or even for a casual date night with your partner. It's true what they say about Shumrick & Leys, it is indeed Norwood's out of sight, local craft distiller & speakeasy. To help you get there, drive with Uber or Lyft and receive a $10 credit courtesy of us, Date Night Cincinnati, towards your Shumrick & Leys purchase of $50 or more! Simply present your Uber or Lyft receipt when checking out. This offer is not valid with any other offer or discount, only valid from February 8th – March 2nd, 2019.