I love an old building, rich with history, especially for dining on date night. Pompilios in Newport opened as an Italian restaurant in 1933, but the building dates back to 1902, where the bar and dining room next to it served as a saloon! The establishment changed hands three times before opening as Pompilios in 1933, and was even raided by the Kentucky National Guard and Federal Prohibition Officers in 1922. A lot of alcohol was confiscated that night!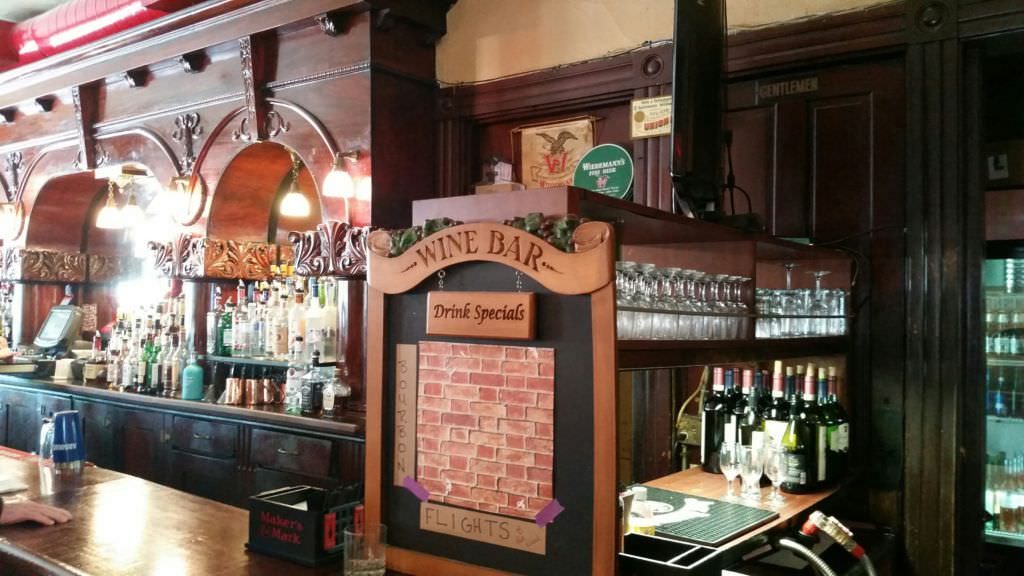 Wow! That is interesting history! I love imagining what took place and who visited in the past. Who walked in Pompilios' door? What did they talk about? What was going on around town at that time?
Did you know that in 1988 Dustin Hoffman and Tom Cruise filmed a scene from Rain Man in the restaurant? So much history!
Today Pompilios, located at 600 Washington Ave in Newport, is a beautiful, historic restaurant, with the bar area similar to the 1902 saloon. While you cannot take an electric trolley car to eat dinner today, there is ample parking behind the building and on the street. My husband and I visited Pompilios on a Sunday afternoon. It was not too crowded since we decided on a late lunch at 1:30, but the staff was still busy. We were greeted with a smile and our server was very friendly.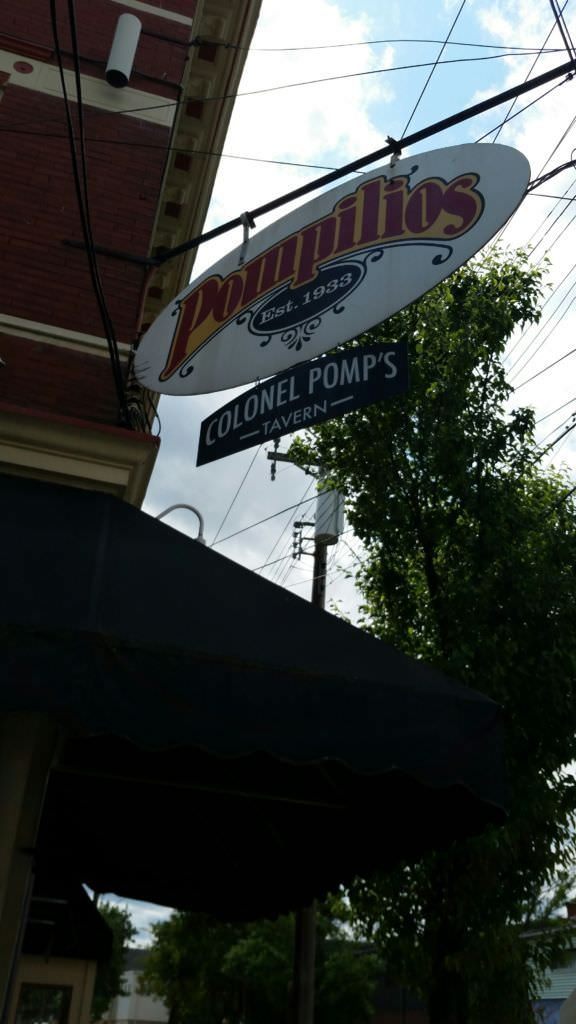 I love the set up of the diner, because it is an old house — there are several dining rooms and a bar area, creating a warm environment. It's a very cozy, intimate restaurant, perfect for date night. In the summer, you can dine outside, but I love the beautiful indoor dining rooms and prefer this option.
We started with appetizers of spinach and artichoke dip with pitas and salads, followed by pasta with vodka sauce…cheese ravioli for me and spaghetti for my husband.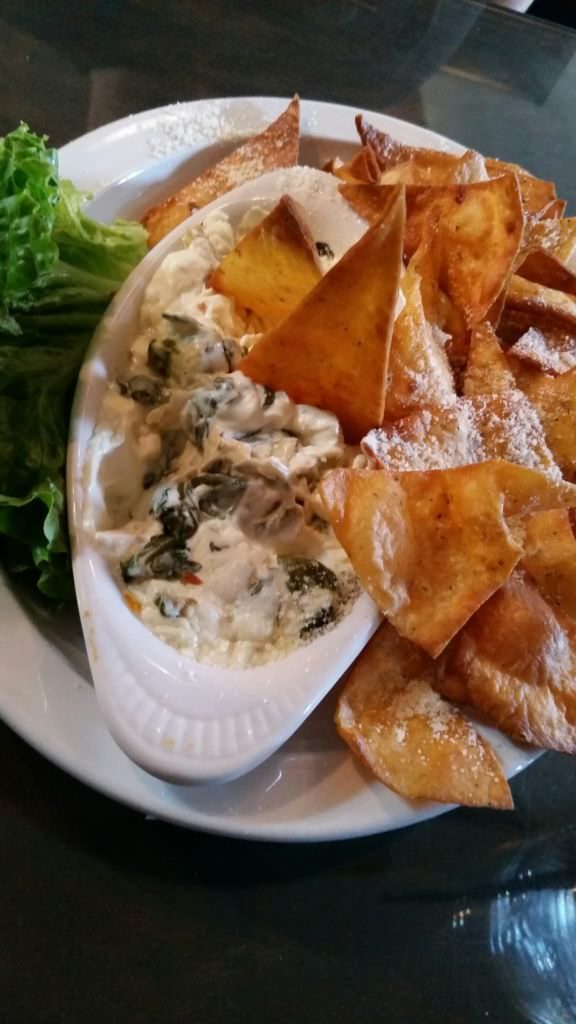 I love vodka sauce and the sauce at Pompilios is creamy and delicious!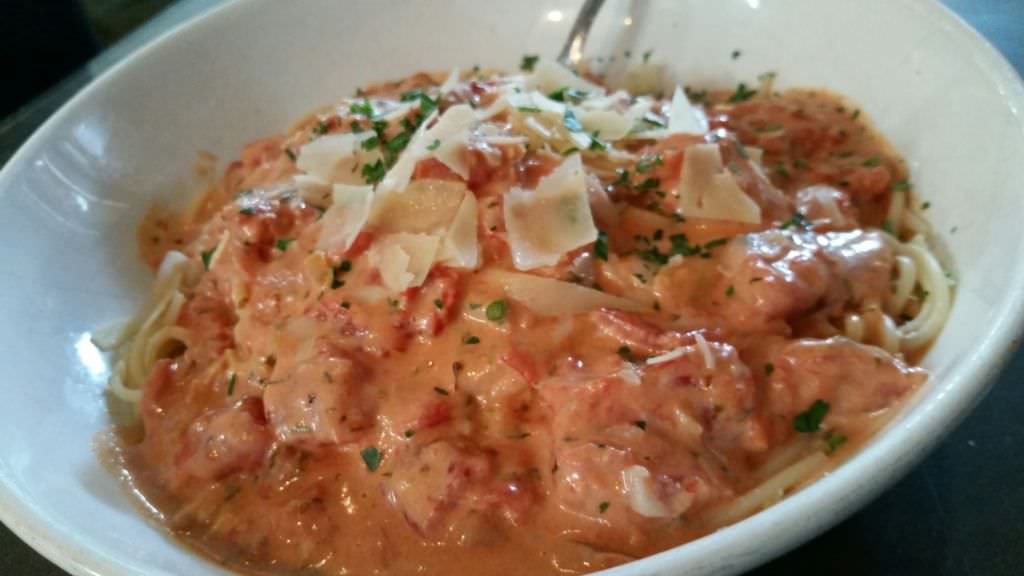 For dessert, I can never turn down a cannoli. The cannoli at Pompilios is especially yummy because you can taste the hint of orange zest added. Ohhh, it's good!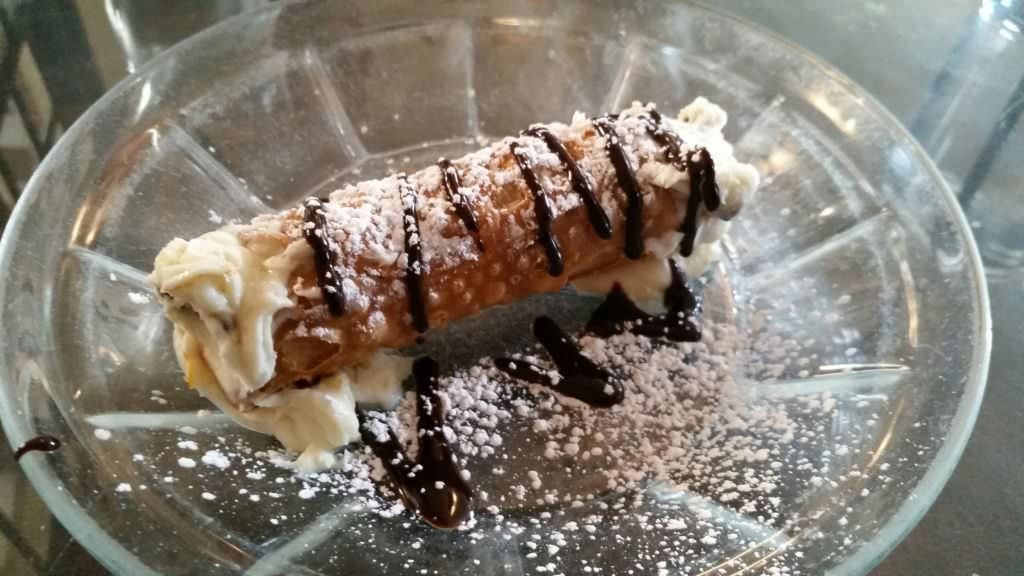 If you visit on the weekend, you can hear live music and dine al fresco on the patio out back. Check the online schedule for Bocce Ball open play nights, or maybe you want to join a league? Either way, it's a great way to turn a regular dinner into a date night experience! Reservations are recommended if you are dining on the weekend. I hope you enjoy your visit as much as we did. I'd give it ♥♥♥ for romance and $$ for pricing. And remember, if you run out of conversation, there is always a ton of history at Pompilios to discuss!