Who doesn't love to eat good food and watch a good flick? It's one of my favorite kind of date nights. It's timeless and simple — until now! I recently went on the best "dinner and a movie" date night of my life, and I think I've actually been ruined for all others.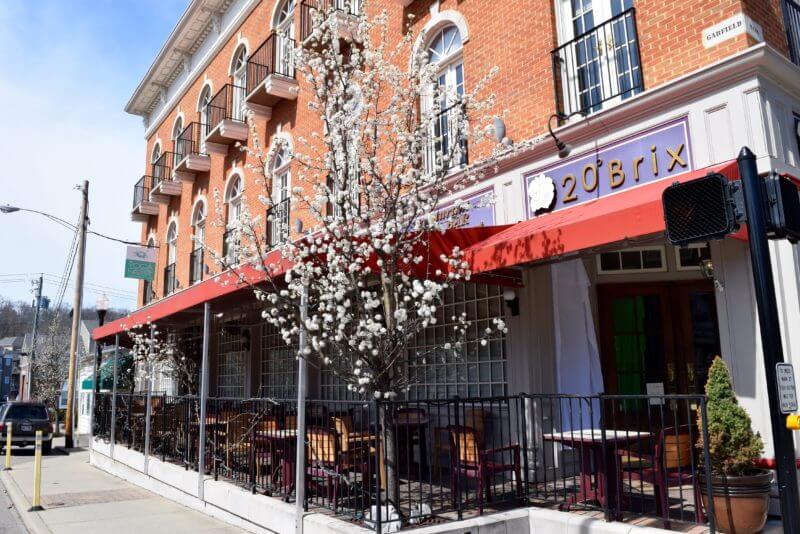 We went to 20 Brix in historic downtown Milford. If you've never been, 20 Brix is an amazing place for any date night. It's a cool restaurant, wine bar and wine retail store. Executive chef Paul Barraco is super creative and innovative with his mix of new American, classic French and traditional southern cooking. The place is comfortable, hip and charming. You must go!
But this trip to 20 Brix was different. They often have special events when the restaurant is closed to the public. This special event was their very own quirky take on "Dinner and A Movie," and it was spectacular.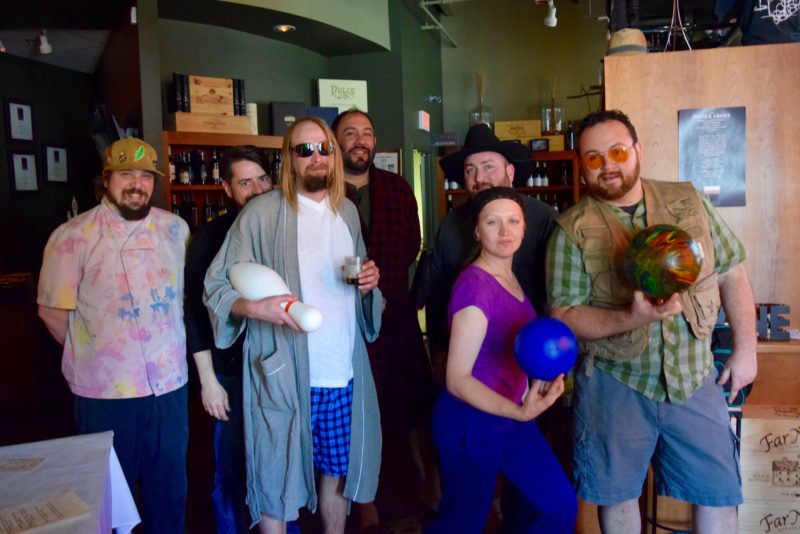 I knew we were in for something special and unique, as soon as we stepped foot in the door. Clay Mitchell, the general manager, greeted guests with spicy popcorn and authentic rum Mexican cola as we walked in. As we were shown to our seats, the impeccable attention to detail became obvious. The dining room was completely transformed into something new. The decorations and the mood lighting were all evoking a similar vibe. I was getting really excited!
The movie night we went to was "The Big Lebowski," which is one of my all-time favorite movies. I've seen it so many times I can recite it. They thought of everything — and I mean everything!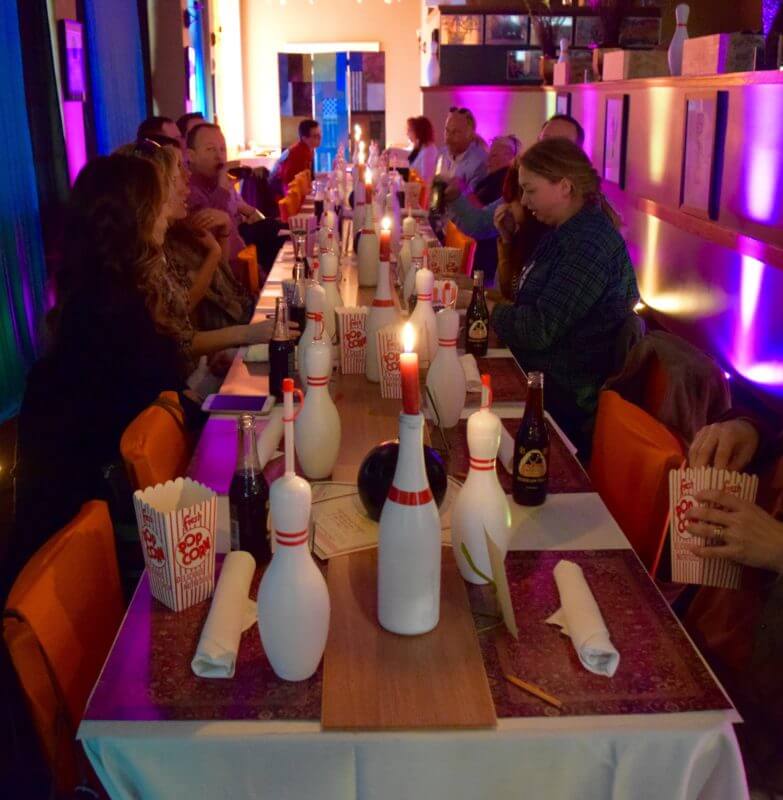 From bowling pins and bowling balls lining the table to a long piece of wood as the runner, everything was flawless. Of course the placemats were rugs, which tied the room together.
The dinner cast was perfect and directed by owner Hunter Thomas. Everyone dressed up and was in complete character, even the chef. They were outstanding!
Each course, from the opening to the dessert, was part of the movie theme. Each course was even paired with a different themed drink. Seven courses with seven drinks — from White Russians to Screwdrivers. Each drink was brought out during specific parts of the movie while the guests enjoyed the show. The whole experience was remarkable.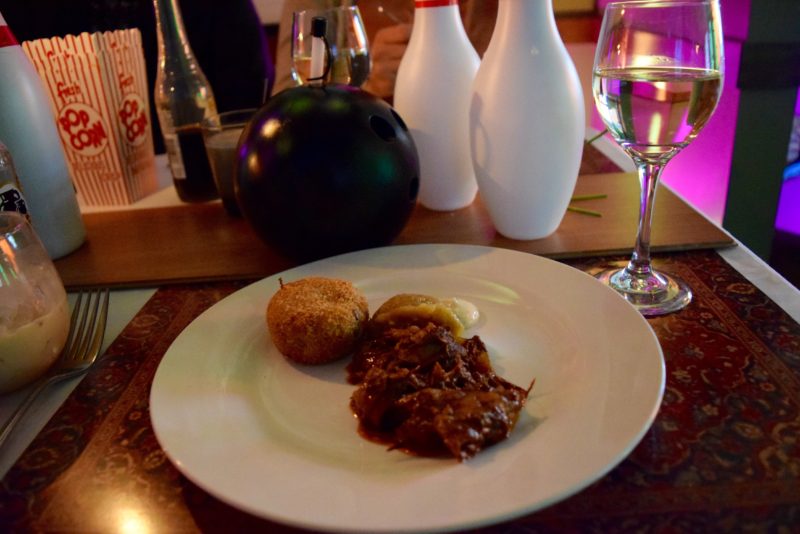 The food was fabulous, and each course was artfully crafted by Chef Barraco. Every dish was stunning and went seamlessly with a part of the movie. You can see and taste his passion for food in every bite and really sense that he enjoyed getting creative with the theme of the meal. Some of my favorite courses were the chilled buffalo mozzarella soup with broccoli rabe and sea beans and the delicious prime beef foie gras duck burgers. There also was an amazing local pork sausage wrapped in a delicate crepe with aged berry sauce.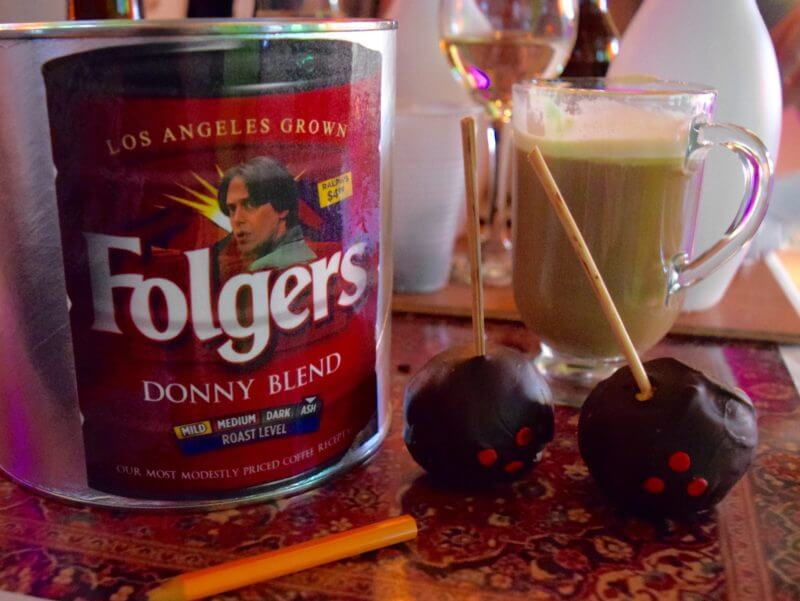 Oh man, the food was so good. The ambiance was spot on, and the attention to every detail was exceptional. You can guarantee, no matter what the movie is, this will be the same.
The next time 20 Brix has a Dinner and a Movie night, I hope you plan to go. It is such a fun, exciting idea for a night out. It's a funky, impressive new twist on a classic date night. And at 20 Brix, they do it right.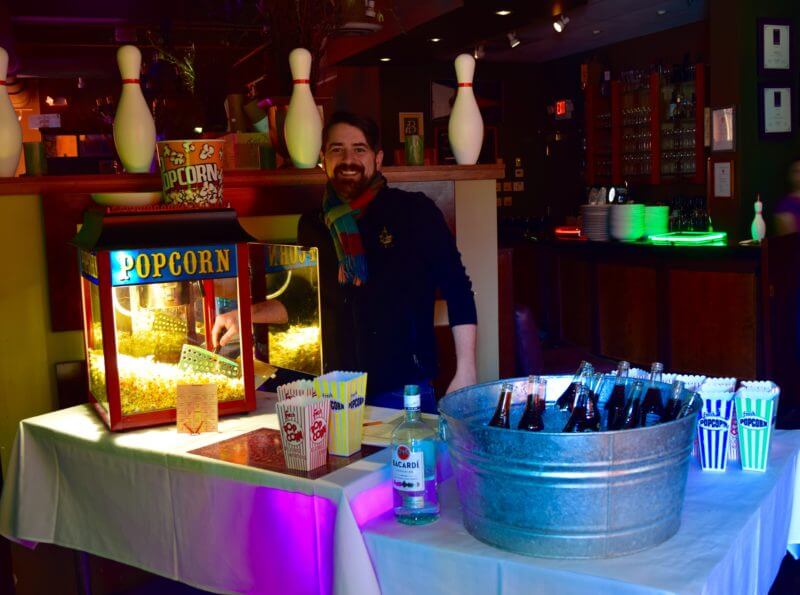 20 Brix
101 Main Street, Milford, Ohio 45150
Monday 11AM–10PM
Tuesday 11AM–10PM
Wednesday 11AM–10PM
Thursday 11AM–10PM
Friday 11AM–10PM
Saturday 11AM–10PM
Sunday Closed