Rocking out together is a great way to get to know your date or spend some time with your partner.
Unfortunately, in the winter time it's impossible to get to an outdoor venue. The good news is that Cincinnati has enough indoor venues to keep you busy. Check out our nine great indoor venues in Cincinnati!
Bogart's building has been around since 1905, so the atmosphere is a mash of "back in the day" with modern elements. A variety of bands play there, so you and your partner both can find something you'll love.
The Ludlow Garage also is in Clifton and is a new concept in an old building. The building has been transformed in its 100-year-old life, but as of 2007, it is a music venue. It is described as an "intimate concert venue" because of the theater-style seating and the farthest seat is only 56 feet away from the stage. The place is broken into two rooms that face the stage in the center. You also can order food and drinks directly to your seat! It's a great place to have a personal experience with your date.
Located in the middle of Oakley Square, 20th Century Theater is a nice venue that features many bands. Seating is usually available, so couples can sit together to enjoy the show. Of course, the theater offers a pit for most shows as well if you both want to really rock out. The venue also has food and drinks, however, you can check out some of the surrounding restaurants. Aside from a great show, 20th Century Theater also offers their space for events such as wedding receptions.
Going across the river, Madison Theater is a venue located near restaurants in Covington. Parking is easily available with on-street parking and nearby garages. A bar is next door if you and your date want to grab a few drinks before the show. If you're also interested in a smaller venue, Madison Live is next door.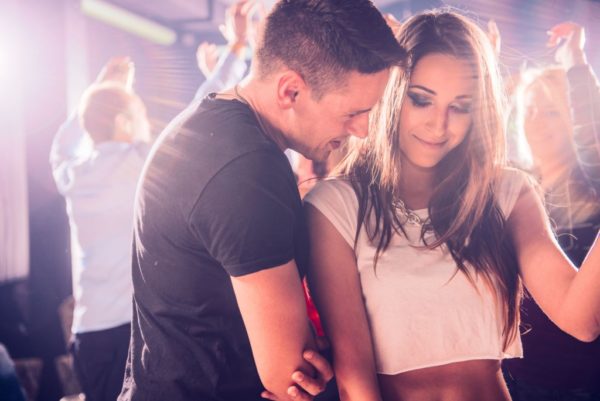 B-E-A-U-T-I-F-U-L. The Southgate House Revival is a revamped church. Don't be confused with the old Southgate House (That's now the Thompson House.). The Revival has several different rooms used for concerts, much like it did in the old house. There is a basement level which has a full bar (sanctuary), the main floor with a bar (revival room) and an upper room (the lounge). The Revival Room has the stained-glass windows from when it was a church, which adds to the artistic beauty. You definitely will feel artsy. They have free 21-and-up shows often, so it's a good way to check out the place.
If you've ever been to Newport on the Levee, you've probably seen an old red house across the street. That is the Thompson House, although the old house formerly was called the Southgate House. This is another venue that has different rooms for different shows. In fact, there are four bars and four stages, each with aspects to fit your date. For example, the Lobby Bar is noted as the best spot to hear music from another stage while being able to hear each other.
If you ever find yourself in the west side of town, one of the best bars featuring local music is the Public House. This bar was featured on Bar Rescue when it was called The Black Sheep. Now the restaurant and bar have been updated. Live music plays in the bar area Saturdays from 10 p.m. to 2 a.m., but if you go downstairs, you can find a real party. It's a great place to dance and just have fun.
The 86 Coffee Bar and Concert Venue is a day-and-night scene place. It has live music events on the weekends, and they have an array of drinks, such as coffee, smoothies and Italian sodas. If you're a Gilmore Girls fan, the coffee place was taken over by Luke's Diner for a day. It's a great place to experience new music and enjoy the atmosphere.
    9. The Aronoff
If you're not interested in rocking out, you still can check out an amazing musical performance at The Aronoff. The seating is inviting and comfortable. The Aronoff opened in 1995 and has been entertaining Cincinnati guests since. If you want to get a better idea of the experience, check out our review here.
There still are more concert venues to check out in Cincinnati! Let us know what your favorite places are, and we'll check them out.