Date night … of course … but a "Date Morning?" YES, PLEASE! Having a breakfast date combines two of my favorite things, time with my man and eating breakfast foods! Located in the heart of Oakley, Sleepy Bee Cafe is an eclectic, modern, hip place to take your sweetie on your next date!
The cafe has seating in the front, back and a patio, where you can even let your furry friend tag along. There's exposed brick, interesting chandeliers and artistic subway tiles, all which add to the ambiance.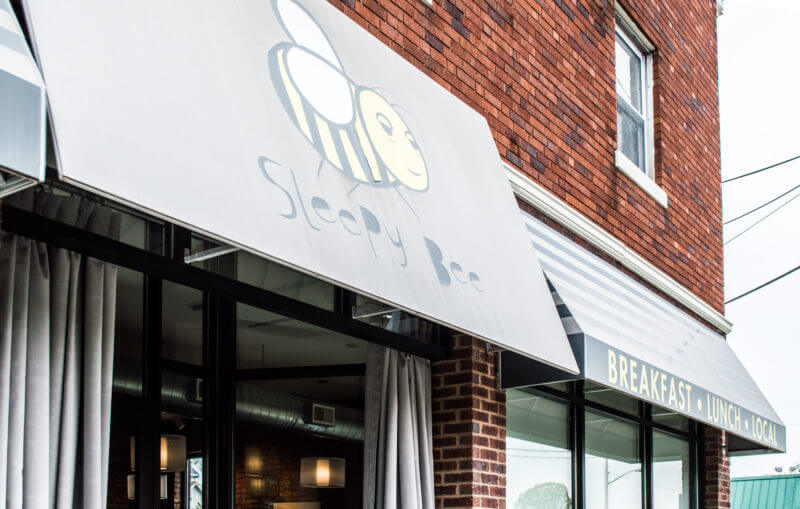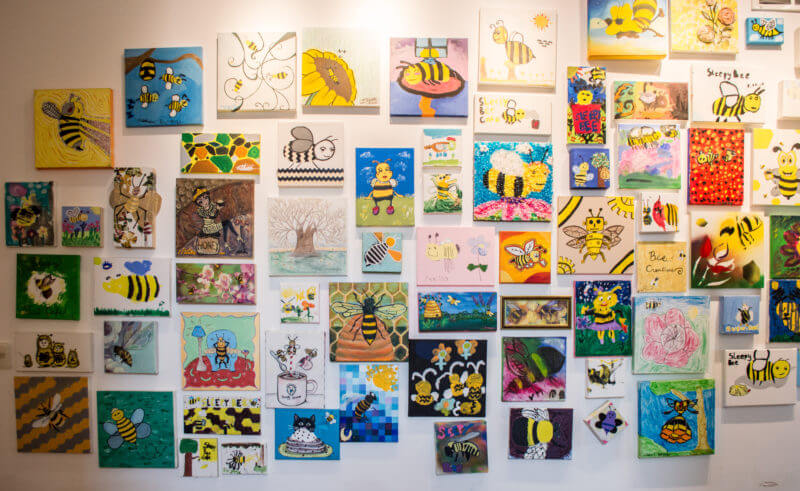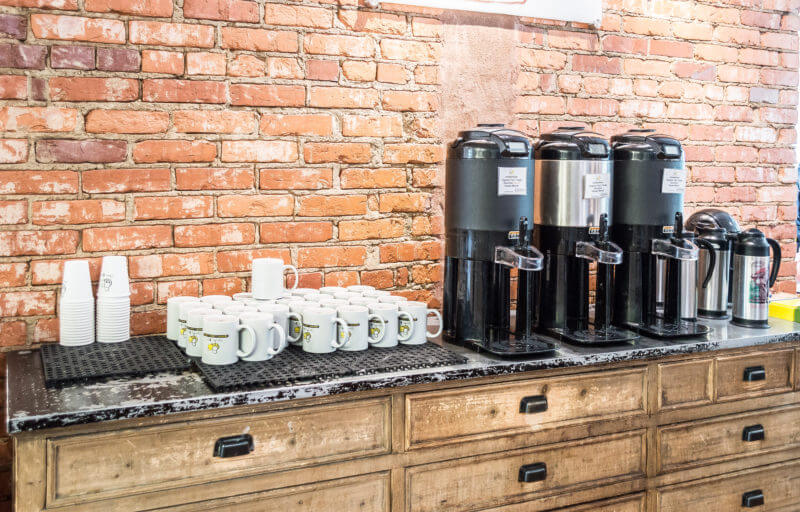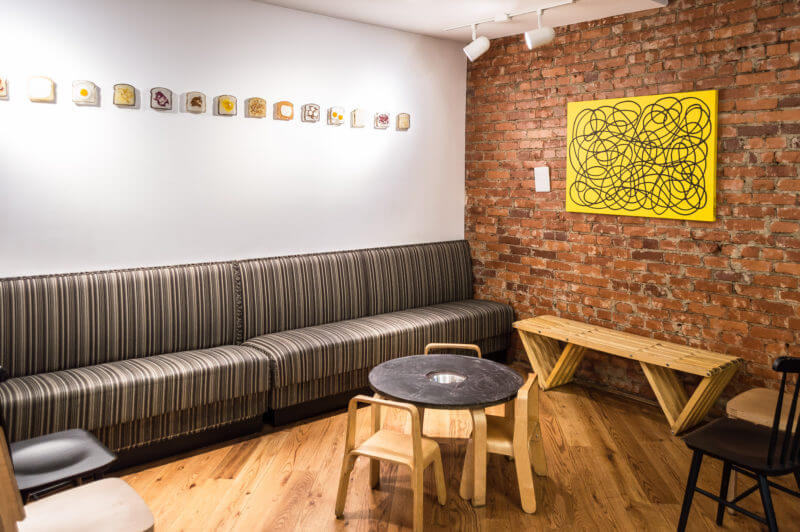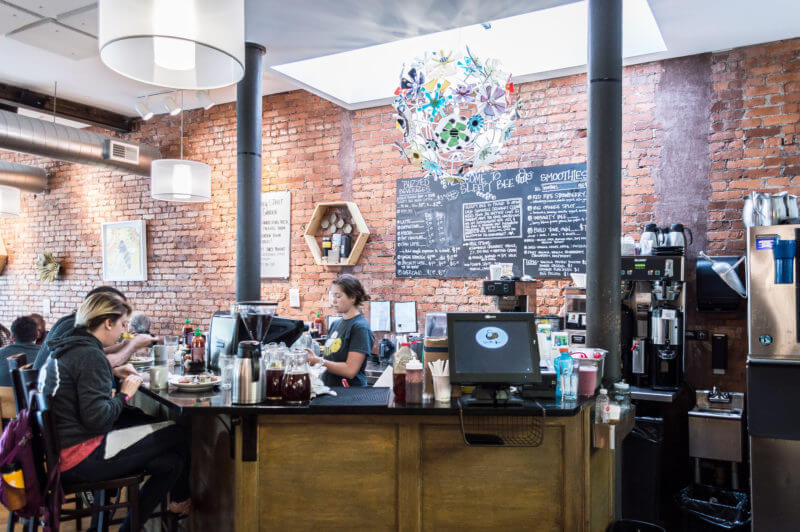 We went to the Sleepy Bee Cafe in Oakley on Madison Road, but there also is one in Blue Ash. Find a spot to park on the street and plan to walk around before or after your meal. Madison Road is a fun street with little shops, bookstores and boutiques. You could even have breakfast at Sleepy Bee, then walk around and shop and then come back for lunch!
Since Sleepy Bee Cafe is only open for breakfast and lunch, the place is always hopping! But there's plenty of seating, so the wait isn't too long. Right when you walk in, you'll be smacked in the face with the delicious smell of all the fresh cooking and coffee brewing! The kitchen is right in the middle of the cafe, so you can hear the sizzling and smell all the flavors. It's a treat for all your senses!
I was in the mood for a breakfast sandwich, and I thought, "Why not wash it down with a mango smoothie?" So I did! I highly recommend getting a smoothie. I ordered The Big Orange Splot — banana, orange juice, mango and organic vanilla yogurt. It was so sweet and delicious!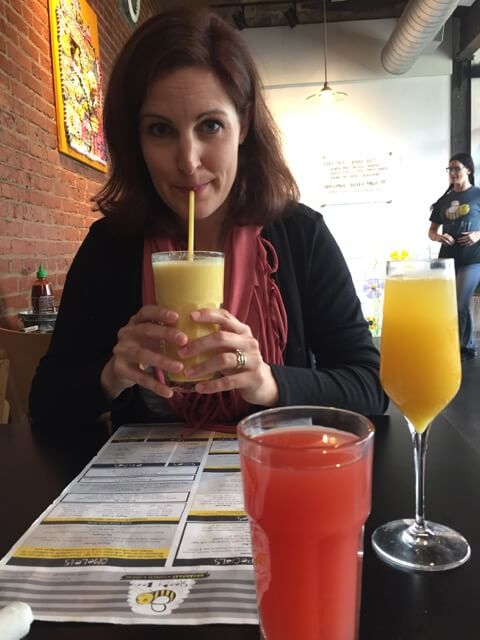 As for the sandwich, I got The Broakley — thick-cut bacon, sprouts, egg, avocado, white cheddar and tomato on a shadeau brioche bun. The bun was buttery and soft and perfect. For my side, I ordered the roasted sweet potatoes. I didn't think I had room left, but my husband ordered some buttermilk pancakes, and, well … let's just say I found room!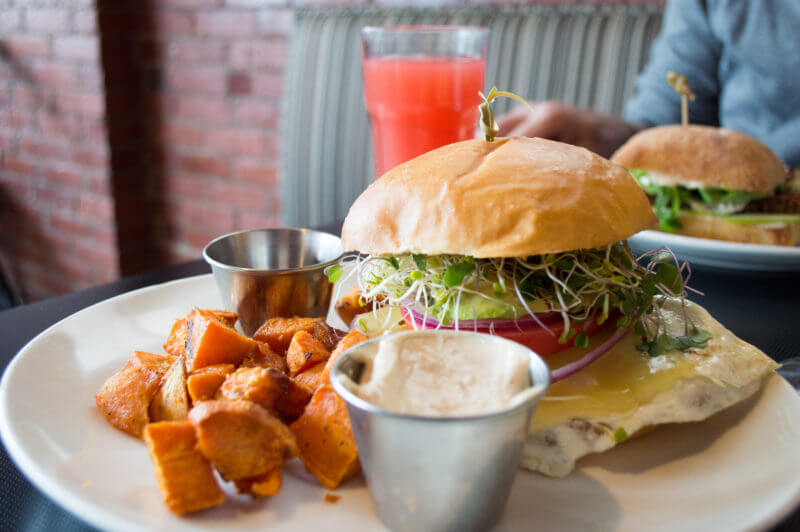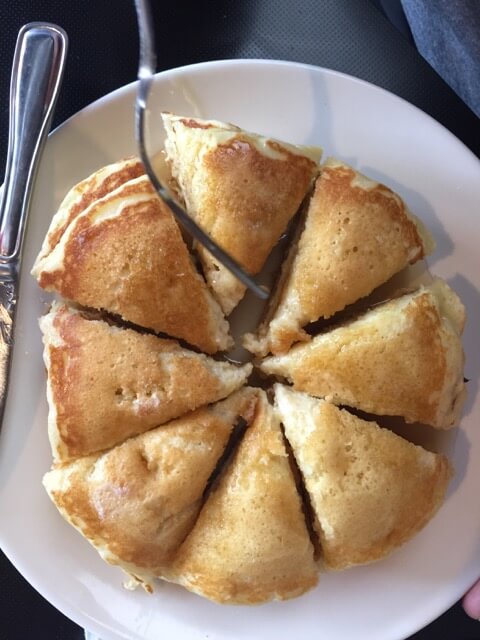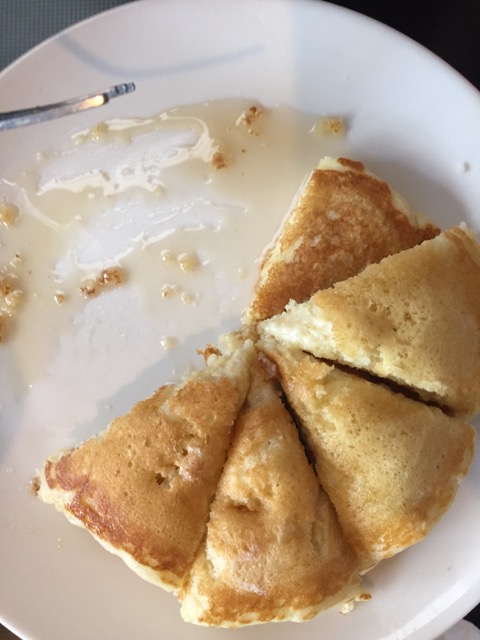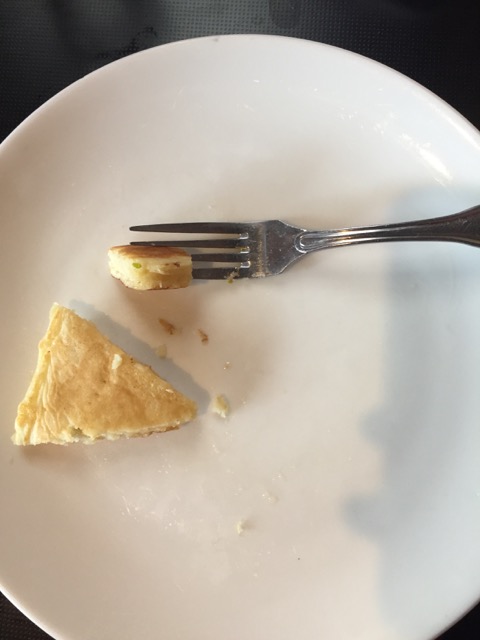 My man ordered the Queen City Bee sandwich, and I would tell you how it tasted … but there wasn't a crumb left! It's a breakfast sandwich with local goetta, apple, arugula, broken egg yolk and their famous "nectar" sauce on ciabatta bread. All with a side of potatoes and a glass of grapefruit juice.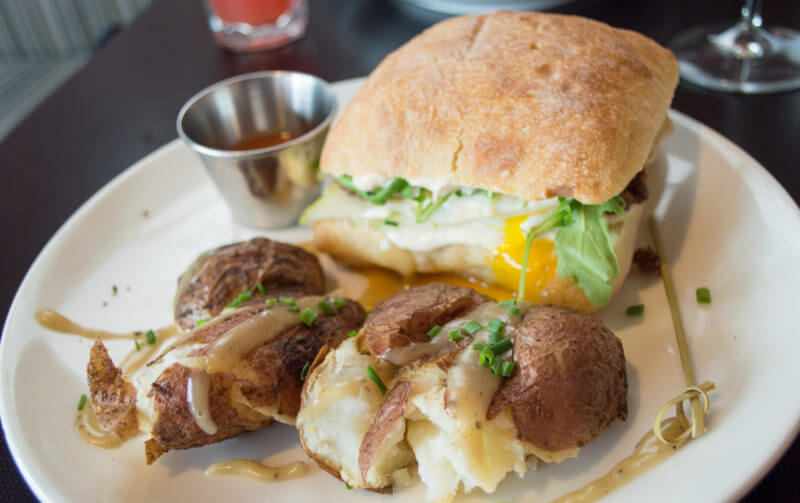 The atmosphere, the neighborhood, the food … make Sleepy Bee Cafe your next date night — or date morning!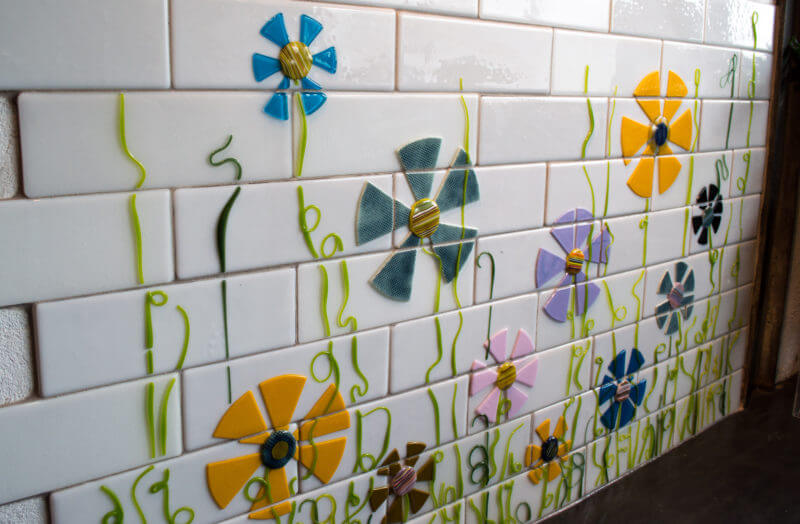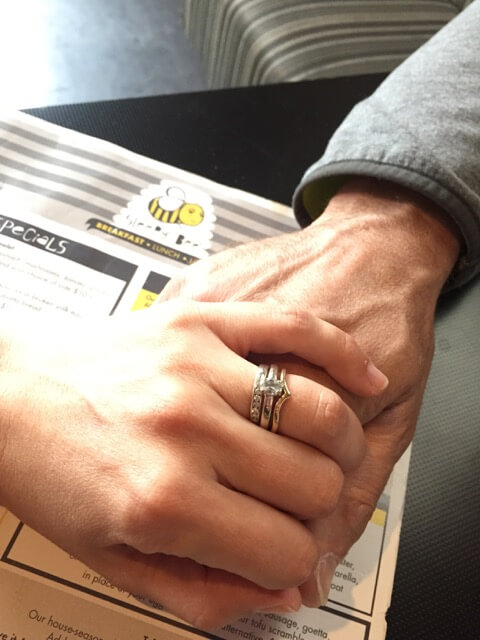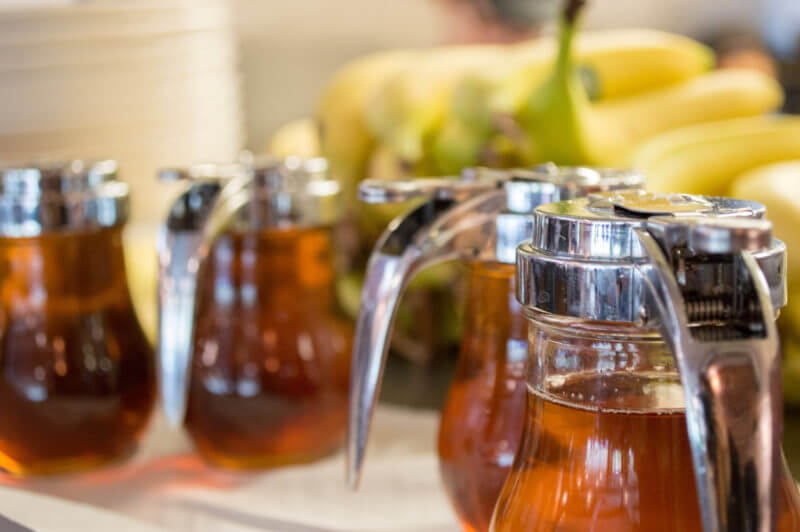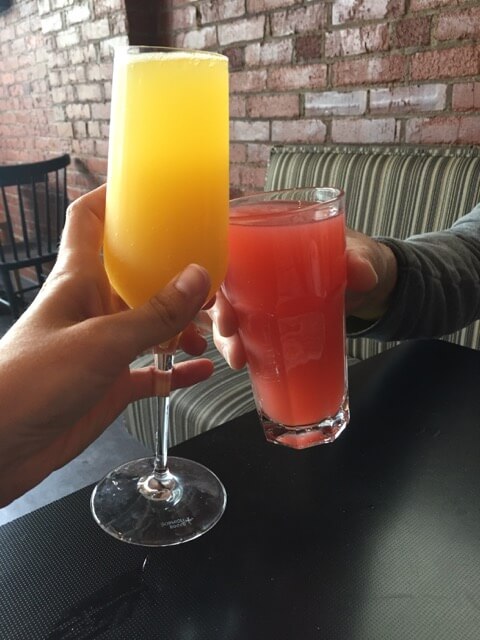 Sleepy Bee Cafe
3098 Madison Rd.
Cincinnati, OH 45209
Monday - Friday: 7 a.m. - 2:30 p.m.
Saturday - Sunday: 8 a.m. - 3 p.m.