Relaxed and inviting atmosphere? Loads of fantastic history? Great craft beer?
Check, check and check!
That's what my wife and I discovered when we visited Municipal Brew Works in Hamilton.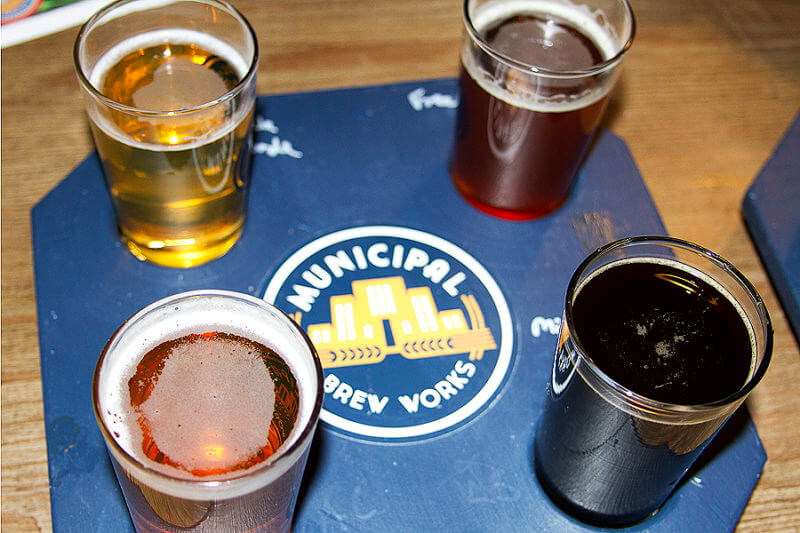 Opened in June 2016, five owners launched a brewery in an old building that served many purposes right in the middle of downtown Hamilton.
Built in 1935, the Frederick G. Mueller Municipal Building had been the center of the city, serving at different times as the location for the fire department, the police station, jail cells and the city vault.
Now, after 22 years of abandonment, the back portion of the building belongs to Municipal Brew Works, with one part the taproom and another housing the brewing equipment.
While Municipal Brew Works does not offer food, it has a regular schedule of food trucks and patrons are allowed to bring in outside food or have it delivered there.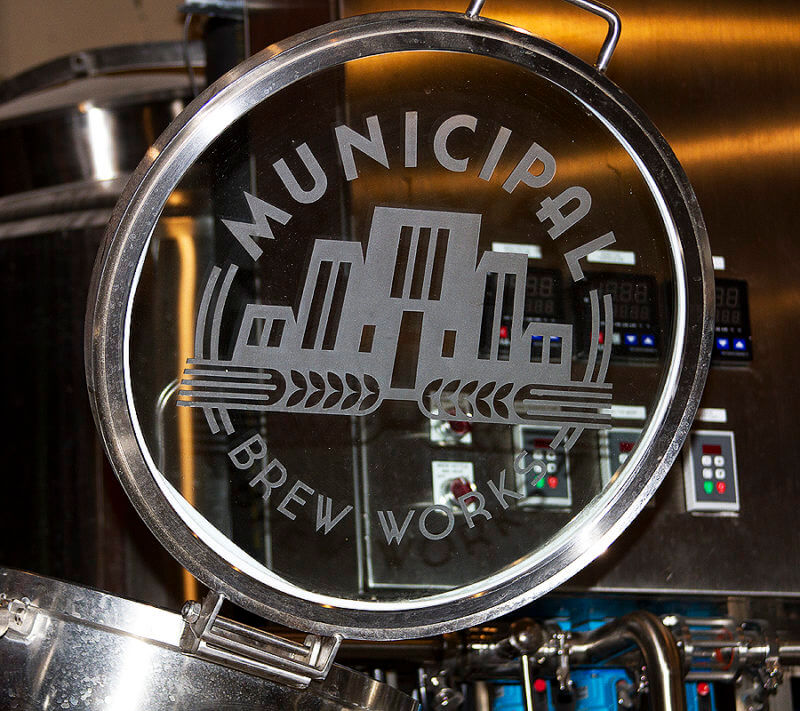 After grabbing some steak sandwiches and fries from the Legasea food truck, my wife and I headed inside. We got settled at a table and soon were met by Jim Goodman, one of the founders and an assistant brewer.
As we munched on our food, Goodman brought us a sampling of several MBW beers. From Approachable Blonde to Blackberry Duelist Stout to Our Two Cents Pale Ale to Dark Shell Black IPA (and more). There appears to be something for every type of beer drinker.
What we learned during our time with Goodman is that Municipal Brew Works' facility has a lot of history, the owners want to contribute to the community and they make some darn good beers.
"We want to be part of a downtown Hamilton revitalization," Goodman said. "We want to establish roots in the community and promote downtown."
The owners of Municipal Brew Works are quite serious about their community connection, even teaming with a local coffee brewer to produce True West Coffee Porter – which is delicious!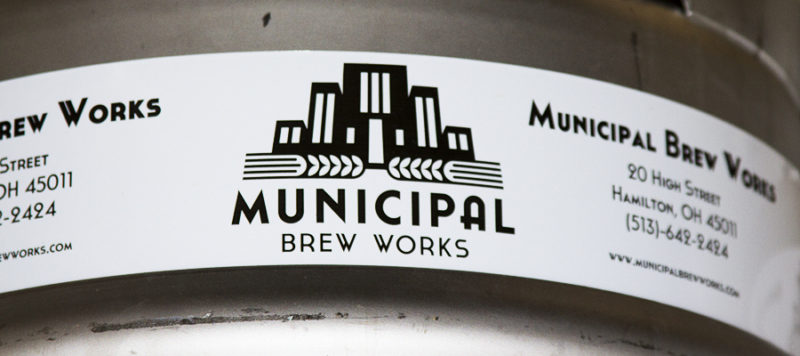 A dog-friendly environment at the taproom extends to a partnership with the Project Life Transition program at Butler Tech. Using grains from the MBW brewing process, the students make dog treats – which, in turn, are sold at Municipal Brew Works.
Add in events run to benefit local organizations, including the Hamilton Fire Department, bringing in art classes, hosting a homebrew club and much more, and MBW is achieving its mission.
If you're looking for a local bar vibe mixed with delicious craft beer and a welcoming atmosphere, check out Municipal Brew Works in Hamilton!