My boyfriend and I absolutely love comedy. It's our go-to genre when we want to binge watch something on Netflix or Hulu and we always try to make each other laugh every day. Laughter is good for the soul and according to some, including myself, the best medicine. We were thrilled to attend a Bombs Away! Comedy show at Taft's Brewpourium. In fact, we were so excited that we brought along a couple of friends we don't see too often for a double date. The more the merrier! We all had a blast laughing at all the jokes from the comedians that night, sipping some amazing beer, catching up with each other's lives, and was exactly what we all needed to wind down after a long week.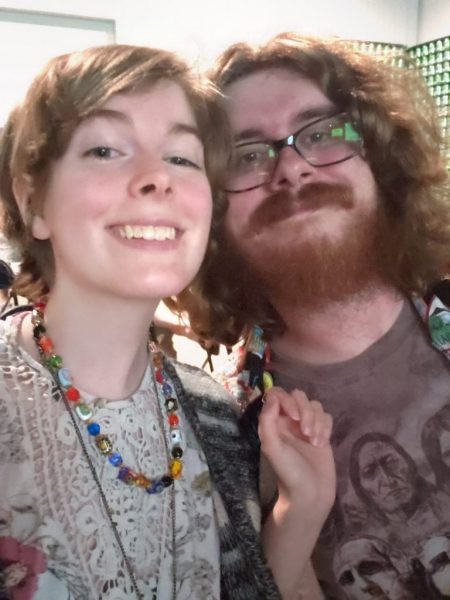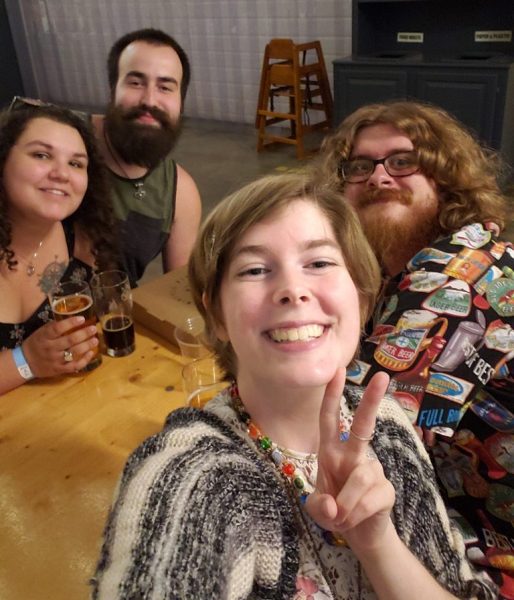 There was a total of seven comedians during the show. Now, that is a lot of comedians for one show but each of them, excluding the headliner, were only on stage for a short amount of time and allowed for a fantastic sampling of Cincinnati's local comedy scene. We all absolutely loved Chris Siemer who was the headliner of that evening, and his material. The man burped in the middle of his routine and honestly, it was comedy gold. Other comedians included: Wayne Memmott, Alex Schubert, Mike Fields, Jeremiah Martin, Grant Stiles, and Molly Hartzell.  All of them are hilarious with my favorite being Molly Hartzell. The show we attended had some pretty raunchy humor, but we couldn't stop laughing. Now, if nsfw humor isn't your cup of tea so to speak, Bombs Away! might not be for you. They do list their headliners on their website and Facebook page and is a great way to get a feel for what the show will be like. I highly recommend going in completely blind for the best experience and for the most laughs!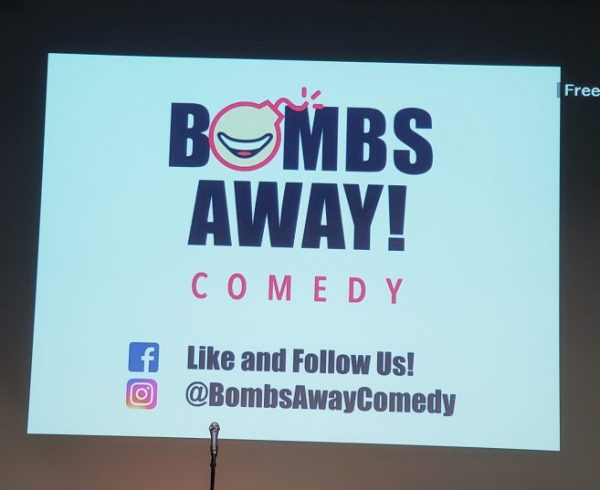 Even if comedy shows aren't your thing Taft's Brewpourium is a fantastic spot to get together with friends for a drink or a casual night out with your sweetheart.  It's a spacious venue too with plenty of seating for both large and small groups of people without feeling too crowded which I always appreciate as someone who can't handle crowds that well. The building gives off an industrial vibe and could be easily missed if it weren't for the giant letters spelling out T-A-F-T- 'S and hip outdoor patio. Inside is just as industrial, due to the fact their beer is made in the same facility, and filled with fun activities including darts, arcade games, shuffleboard, and everyone's favorite, cornhole! All of this makes for a relaxed and authentic atmosphere for you and whoever you're with. I highly recommend Taft's Brewpourium for a first date or when you're still in the beginnings of a new relationship.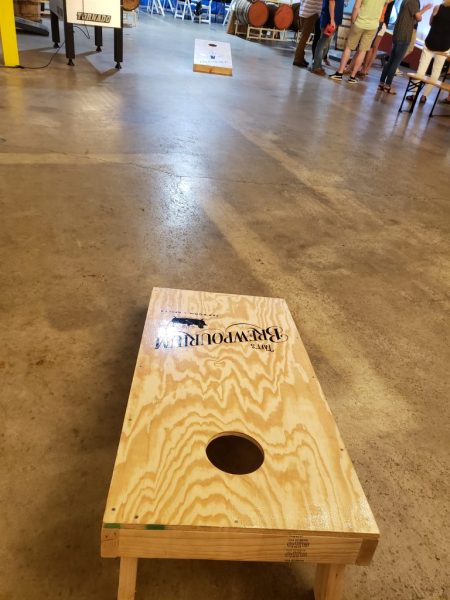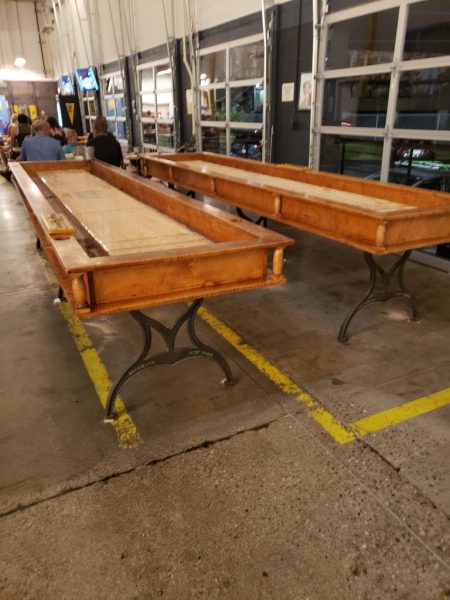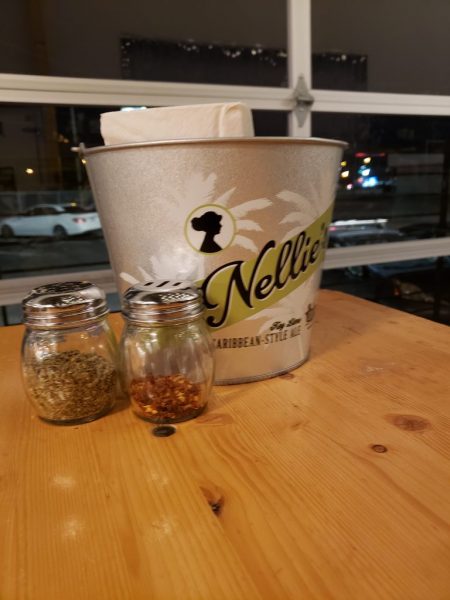 Taft's Brewpourium is known for their pizzas which is perfect for sharing for any date, double or otherwise! However, I decided on meatball sandwich before the comedy show started. My stomach was very hungry and needed to be tamed by marinara asap. I can only imagine how delectable their pizzas are based off this sandwich. I certainly must come back to give their pizzas a try! Our little group also had a few of their drinks and there's something for everyone, even if you're not that much of a beer person. I'm so glad my boyfriend and I brought along some friends for a double date. What better way to catch up than with good food, great drinks, and lots of laughs?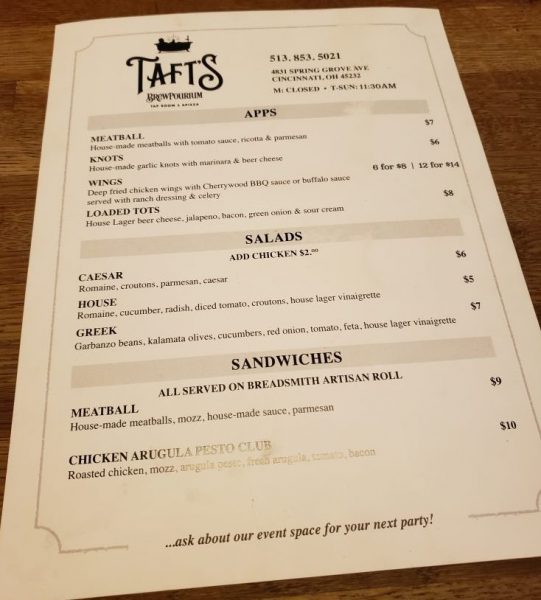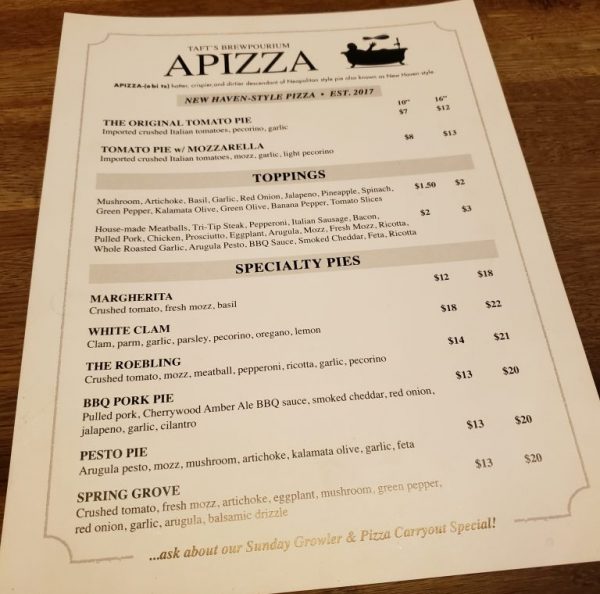 All in all, going to a comedy show on a Saturday night with your significant other, some friends, and a couple of beers is the best way to unwind from the humdrum of your work week. If you and your partner love to laugh and want to support local comedians I highly recommend going to one of Bombs Away! Comedy shows, especially at Taft's Brewpourium! Bombs Away! performs all over Cincinnati at different bars and pubs so if the Brewpourium is too far out, no worries! For a full schedule of events click here! Tickets are available on their website as well. Whether it's just the two of you or even a double or group date, comedy and alcohol is a great combination for a casual and fun date night.