When you think of fun, creative ideas for an intimate date night, wining and dining may not be the first thing that comes to mind. The brand new Cooper's Hawk Winery & Restaurant at Liberty Center, however, just might change your opinion.
Cooper's Hawk is a national chain with internationally recognized wines; in fact, their Lux Pinot Noir just won an impressive 99 points at an international wine competition in California. Yet, the Cooper's Hawk location in Liberty Center has a local flair and intimate atmosphere that make the experience feel like more than just dinner — it feels like something special. In other words, it makes for a perfect date destination.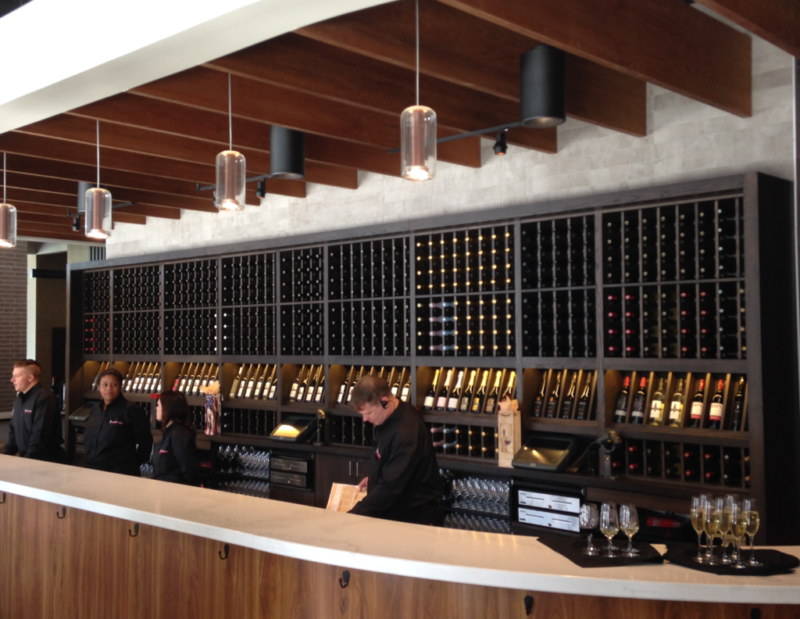 Immediately upon entering, you find yourself in the tasting room, which makes it clear that the focus at Cooper's Hawk is on wine (they even offer a number of retail items, which all compliment the wine lifestyle in some way). I was greeted by a wine attendant named, Jasmine, who was friendly, knowledgeable and offered great suggestions based on my personal tastes. I started with a Blanc de Blanc, which was a good way to get acclimated with what Cooper's Hawk has to offer. The real star of the evening, however, was the Lux Pinot Noir — it just may be one of the best wines I've ever tasted in my life.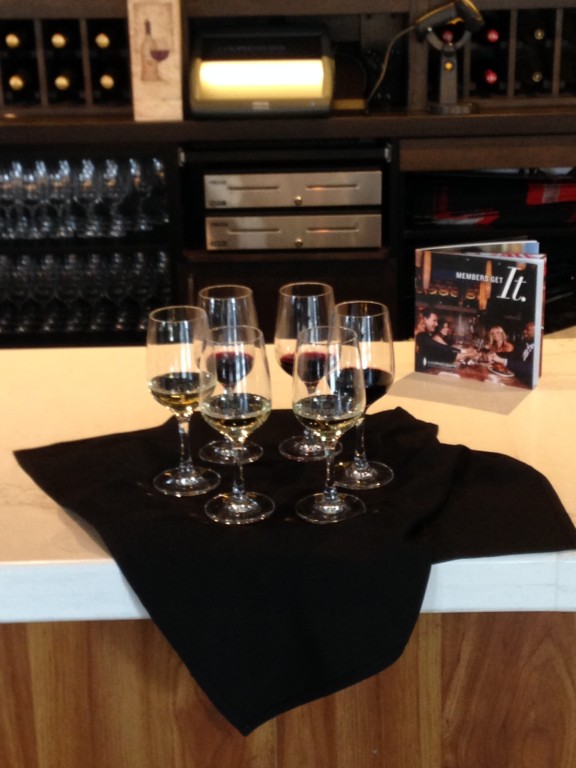 Best of all, Cooper's Hawk offers wine tastings that make for a fun, highly interactive date idea whether you and your date are already wine aficionados or are just now getting into it. Tastings consist of up to eight 1-ounce pours of a variety of wines, and attendants are trained to ask questions and give suggestions that will tailor the experience to your preferences. The selection of wines also changes every month, making this an excellent destination for a return date in the future.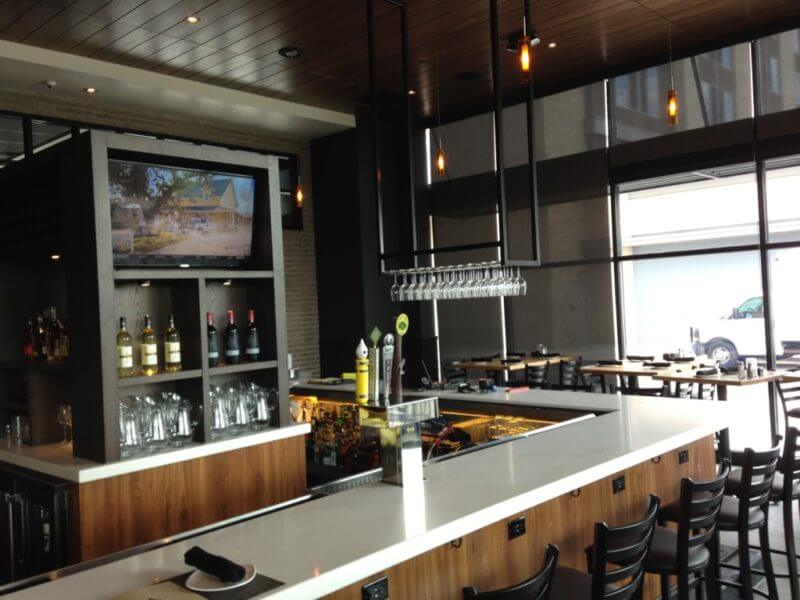 While Cooper's Hawk is a winery at heart, it also has a lot to offer even if you or your date do not like wine. The restaurant keeps a variety of beers from local breweries on tap, and also has an innovative cocktail list featuring specialties such as the Back Porch Lemon Tea.
Most important of all, of course, is the food. One of the first things you notice about the food is how much care is put into it, in both preparation and taste. Cooper's Hawk features a scratch kitchen, and as soon as my appetizers were set on the table, I could definitely tell.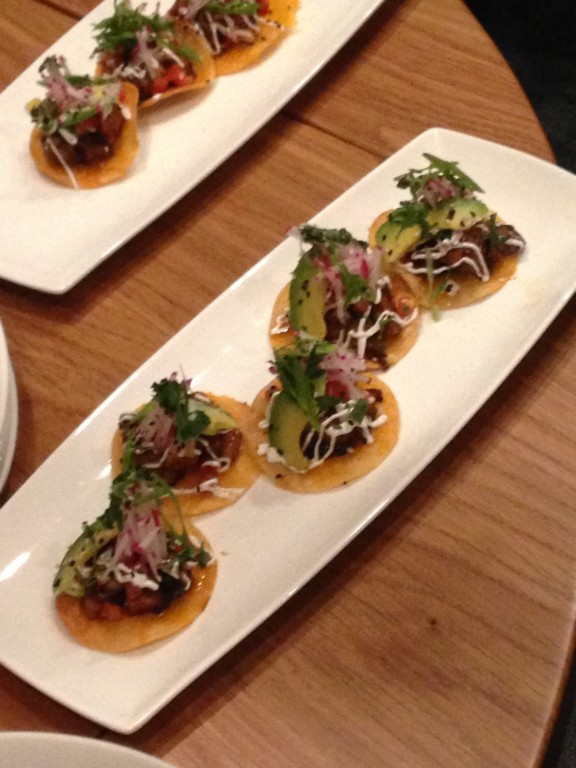 My personal favorite was the Gnocchi Carbonara, but the award-winning Asian Pork Belly Tostadas (pictured above) were also excellent. And what's a date without dessert? The restaurant also features a fully stocked truffle case with all kinds of sweets (made fresh daily) to serve as the perfect end cap to a date night.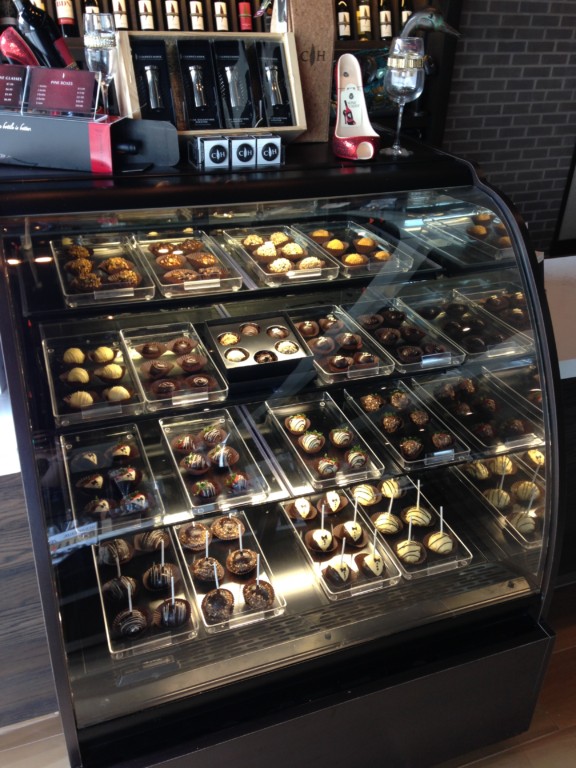 One of the best parts about Cooper's Hawk is its location in the Liberty Center, which puts it in walking distance from just about anything you could want on a date. Liberty Center also features a number of events — including live music on Thursday nights, a farmer's market on Fridays and a Funny Bone Comedy Club, which is open on the weekends — that help to make Cooper's Hawk either a great destination for your entire date or the perfect way to kick your night off.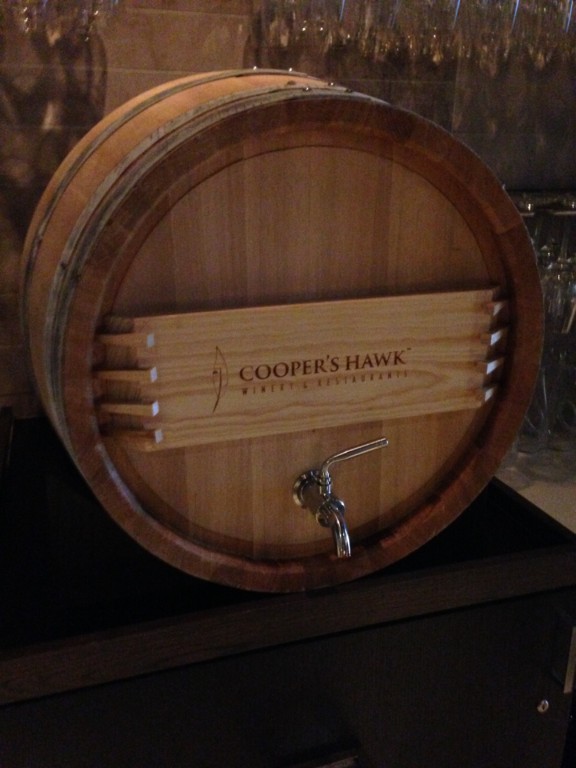 Overall, I give Cooper's Hawk at Liberty Center a $$ for price and ♥♥♥ for romance. Regardless of your experience level with wine, the restaurant's delicious food, intimate atmosphere and local flair make it a promising date night destination for both wine aficionados and newbies alike.
For more information visit Cooper's Hawk Website.