Whether you've been dating for one year or married for 50, there's no denying that celebrating anniversaries is an important part of most relationships. These milestones provide a unique opportunity for you and your special someone to commemorate the one day out of every year that is truly and uniquely yours.
However, finding fun and memorable ways to celebrate a meaningful anniversary isn't always easy. Luckily, the experts at Date Night Cincinnati are here to help! Forget the standard anniversary gifts, and check out some of our favorite ideas to make sure you are celebrating the special day right.
Go back to the beginning
Returning to the spot where you and your significant other first met is a time-honored tradition of the anniversary date. Remembering the place you first laid eyes on your special someone (or where you had your first date) helps to bring things full circle and gives you and your partner a chance to reflect on how far your relationship has come since then. Maybe it's the time you took a stroll around Fountain Square and made a stop at Graeter's or watch the Reds together at Great American Ball Park. No matter where your special spot is, planning a visit there is the perfect way to reignite the spark and start a spectacular anniversary date.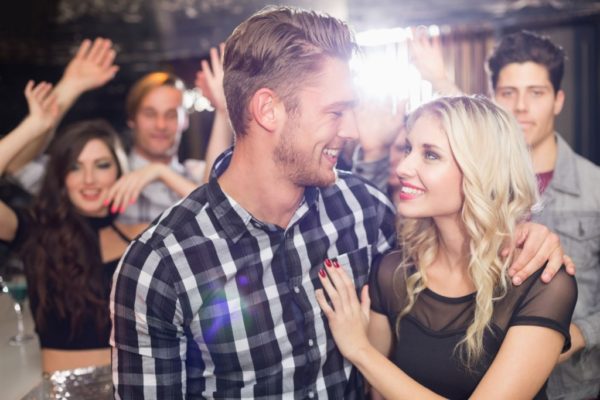 Become groupies for an evening
Almost every couple has a special song — the one tune that immediately makes you think of your significant other whenever it comes on the radio or shuffles up on a playlist. A unique way to celebrate your anniversary is to attend a concert where you and your date can see the artist who performs your special song live. Perhaps it's a favorite country artist serenading you under the stars of a summer concert at Riverbend Music Center. Maybe it's something more alternative and you're celebrating at a small, intimate venue like Bogart's or the Madison Theater. Either way, the moment you are standing by your special someone and hearing your special song up close and personal is a moment neither of you will soon forget.
Take a one-tank trip together
Sometimes the best way to celebrate your history is to try something new. A one-tank trip to a city near Cincinnati is a great way to shake up your dating routine and rediscover the sense of adventure that often comes with the beginning of a new relationship. For starters, you could consider taking a trip to Columbus, Louisville or the Kentucky Bourbon Trail. Alternatively, you could pick another city you've both always been curious about, or choose to go somewhere completely new for a true adventure. Whether you're going for a quiet bed and breakfast getaway or prefer to make it a full-on city nightlife experience, a trip tied to your special day is sure to be a cherished memory for years to come.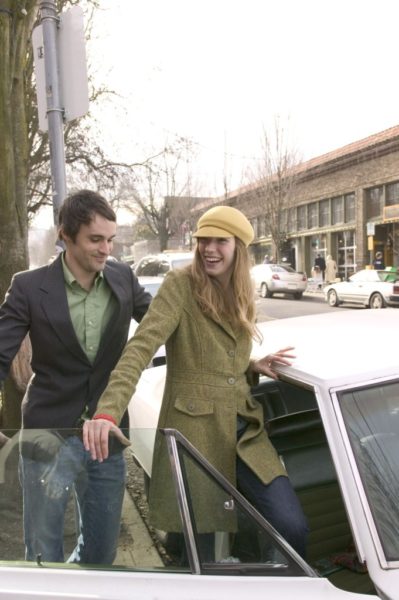 Plan a sweetheart scavenger hunt
Another fun way to get out and about is for you and your date to plan a "sweetheart scavenger hunt" for one another. Start at the place you met (or another central location like Fountain Square) and have your partner follow a series of clues that will take them to all of the places that have contributed to your story as a couple. Get as creative as you'd like with the clues; write them on cute mementos, or make fun riddles that your special someone has to solve in order to figure out where to go next. Regardless of where you end up, you're both guaranteed to have a fun time exploring the city and reliving old memories together.
Get crafty
You and your date can never go wrong making something to commemorate the occasion. Consider attending a wine and canvas class (like those offered at Cheers to Art in Over-the-Rhine and Madeira), where you and your partner will be able to paint a masterpiece in a fun, relaxed environment that makes for a perfect date night. Or choose to go low-key by heading to a local craft store, buying two blank canvases and creating something for your partner to love. Either way, you and your special someone will always have a unique memento to remember the special day by.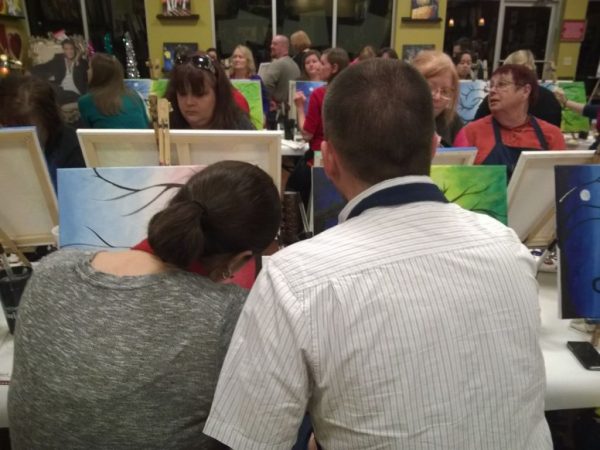 Tango for two
Want to spice things up on your anniversary? Put on your dancing shoes and enroll you and your partner in a dance class. You'll both have a great time learning new ways of moving together, whether you're sweating through the techniques of tango or mastering the basics of ballroom. Best of all, there are many studios throughout Cincinnati that offer dance lessons tailored for couples. For starters, check out Dare to Dance and Arthur Murray.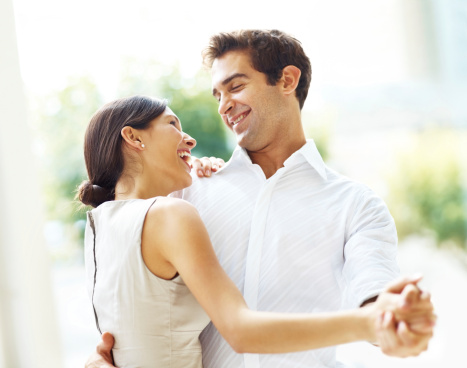 Plan Anniversary Olympics
If you've been seeing your special someone for a while, there's a pretty good chance that you've gotten competitive with one another at some point. Your anniversary is a great way to celebrate these friendly rivalries by competing in a fun, lighthearted best-of-three tournament consisting of one activity you choose, one chosen by your partner and a third that you both love. Maybe you're cutthroat at Connect Four, or your partner refuses to lose at putt-putt — anything's fair game. Win or lose, you'll both have a blast getting to participate in each other's favorite activities, and you can even choose to up the ante by having the loser make dinner!
Decompress over dinner
If life has been exceptionally busy, sometimes an anniversary is a perfect opportunity just to sit down with your significant other and really catch up. Have dinner at a tried-and-true favorite spot, explore that new restaurant you've been talking about going to forever or even just order in and watch everything that's been piling up on your DVR. You'll enjoy the meal and the quality time spent together even more.
Ultimately, what makes an anniversary date special isn't what you do but rather who you spend it with. It's important to keep in mind that the reason you are celebrating an anniversary in the first place is because you've been with your partner for some milestone of time, meaning you know what they like to do best. Choose something you both like, and you really will have a perfect anniversary date — and still be celebrating them 10, 20 or 50 years down the line.