While it can be tempting to stay bundled up and indoors, don't let the chilly temps keep you inside all winter long. This time of year there are lots of fun date activities that will get you outside and active! Check out our list of fun outdoor winter date ideas, and get moving.
SKIING, SNOW BOARDING, SNOW TUBING
Snow or no snow. Novice or expert. You'll find a day full of fun at any of these great outdoor winter fun spots.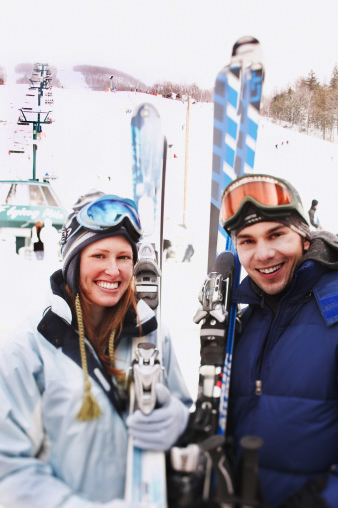 Perfect North Slopes – Whether it's snow tubing, snow boarding, or skiing that's your favorite winter sport, Perfect North has you covered.  First time?  No worries!  They've got you covered with daily introductory lessons.
The Beach Mountain – The Beach is no longer just a spot for summer fun!  Now you can tackle The Beach Mountain and enjoy a day of snow tubing.
Mad River Mountain – A short drive will take you to Zanesville, Ohio, and Mad River Mountain. Skiing, snow boarding and snow tubing will keep you happy and busy for a day of wintry fun.
ICE SKATING
Take a spin around the rink at one of these great local indoor and outdoor ice skating rinks!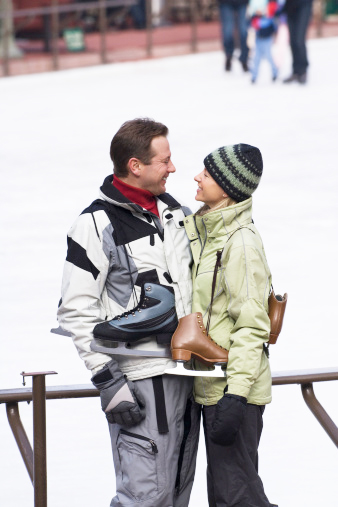 Northern Kentucky Ice Rink – Never ice skated before?  Then NKY Ice Rink is the answer!  Learn to skate together or take advantage of their public skate times and create some magic.
Northland Ice Center – At Northland Ice Center your skate rental AND skate trainers are free!  Check out a DJ Skate Night with fog, lasers and music.
Fountain Square Ice Rink – Nothing says romance like gliding across the ice on Fountain Square with all of Downtown Cincinnati as your backdrop.  Make it an all day holiday event with a carriage ride, dinner and a stop at Graeter's for dessert.
Goggin Ice Center – Learn to skate, play hockey and more at Goggin Ice Center on the Miami University campus in Oxford, Ohio. For an extra romantic date night skate, consider the Moonlight Skates from 9:30-11:30 pm.
HIKING AND GEOCACHING
It's never too cold for a hike or a little geocaching. You can find a roundup of wonderful local hiking trails in this post, but find a few off-the-beaten-path (pun intended) spots below.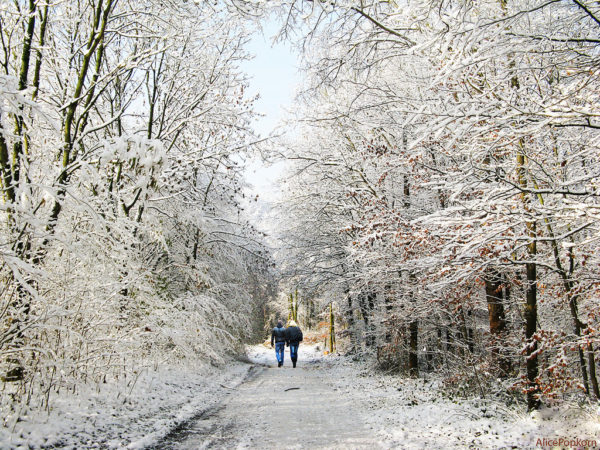 LaBoiteaux Woods – With more than two miles of hiking trails and a nature center, you'll find plenty of room to explore.
Farbach-Werner Nature Preserve – Featuring a 0.6-mile paved walking trail and nature barn.
Gunpowder Creek Nature Park – Gunpowder Park has 122 wooded acres.  It features an unpaved upgraded 1800s logging trail that travels from an elevation of 830 feet to 620 feet and ends near Gunpowder Creek.
Do you have a favorite winter sport or date activity?  Share in the comments.