If you're looking for the perfect romantic restaurant to visit on your next date, look no further than Inspirado at Madison Gallery. Located on Madison Avenue in downtown Covington, Inspirado combines beautiful local art with an eclectic menu of world flavors, all in an ambiance both chic and inviting.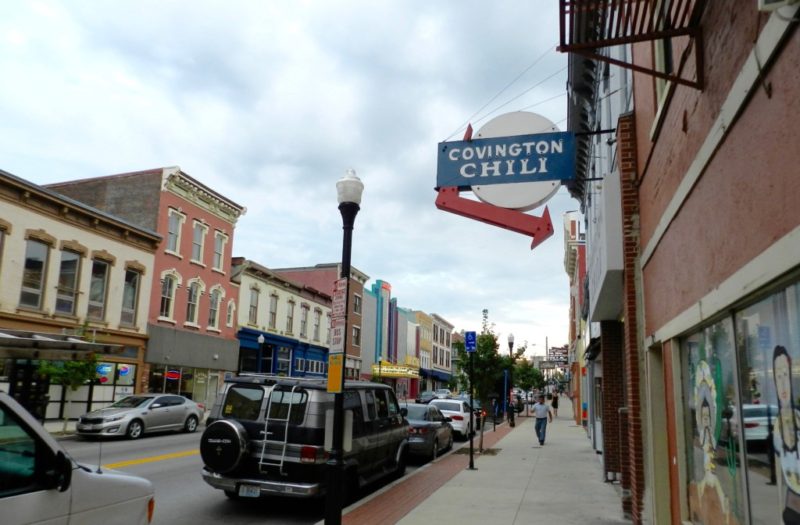 Although there is plenty of nearby on-street parking, I suggest grabbing a spot at the 5th Street parking garage. It only costs a couple of dollars, it's easier than parallel parking and it comes with the added benefit of being able to enjoy the beauty of downtown Covington as you and your partner walk to and from the restaurant.
As the name suggests, Inspirado is much more than just a restaurant. In partnership with the Independent Northern Kentucky Artists and Artisans Education Program, Madison Gallery — located on the second floor of the building — displays local artwork throughout the dining area of the restaurant. While you and your date contemplate what food and drinks you'll soon be enjoying, the paintings lining the walls make for excellent conversation. Since everything displayed is for sale, you can even take one of these beautifully crafted works of art home.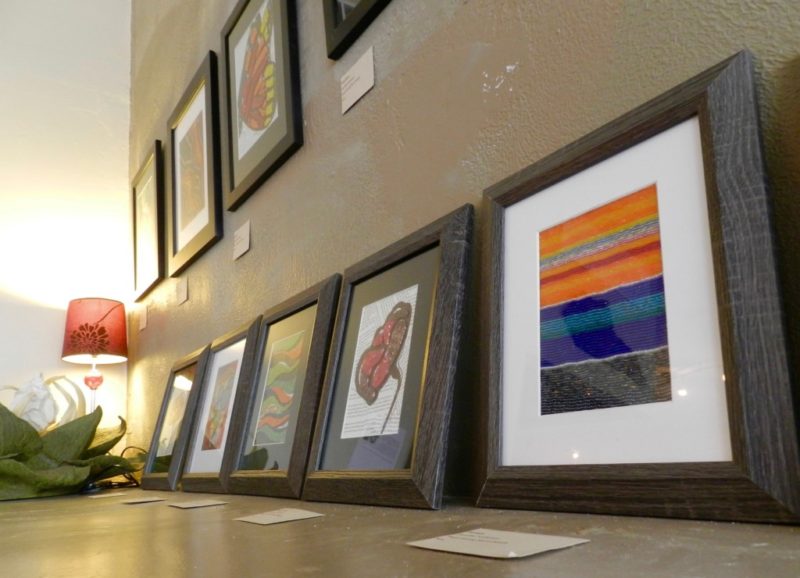 Inspirado also periodically showcases local artists by allowing them to work on their paintings during dining hours. The last time my wife and I visited, we had the special privilege of watching a painting in progress as we enjoyed our meal, which made the evening even more exciting and unique. These and other events are announced on the restaurant's Facebook page, so be sure to check it out before you plan your visit to see what's going on.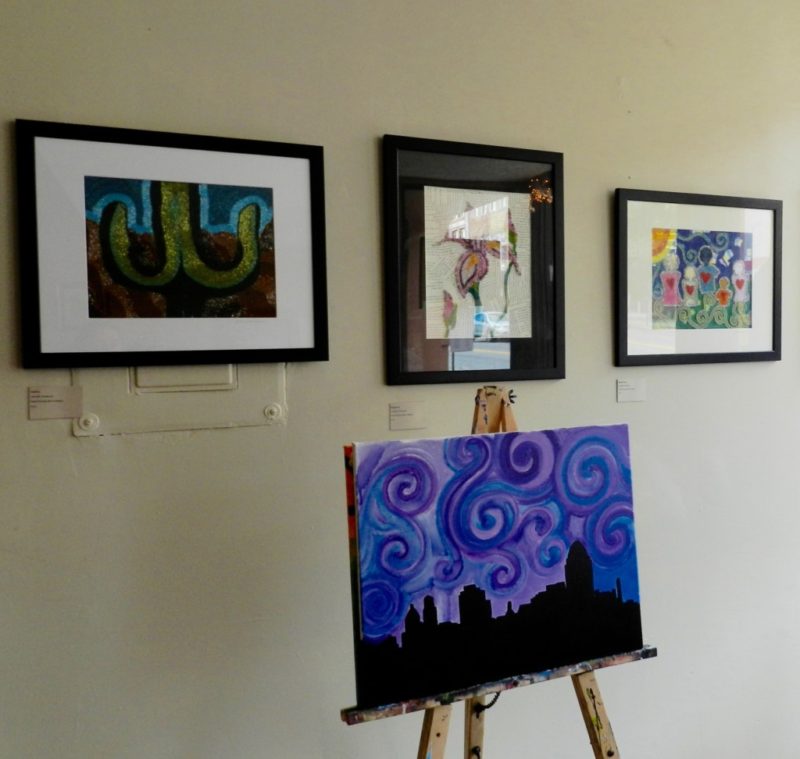 You'll also want to make sure you visit the Inspirado Facebook page to see the restaurant's menu and featured specials. As the waiter explained to my wife and I, the restaurant's website – inspiradocov.com – is under construction and most of its information is outdated, especially the menu.
Beyond the visually stunning artwork decorating the dining area, Inspirado also boasts an inviting ambiance. With soft lighting and acoustic music, the romantic atmosphere of the restaurant adds to the mood of the dining experience without being distracting. Although Inspirado has a full bar, it's located in a separate room beyond the dining area, making the restaurant even quieter, calmer and more romantic.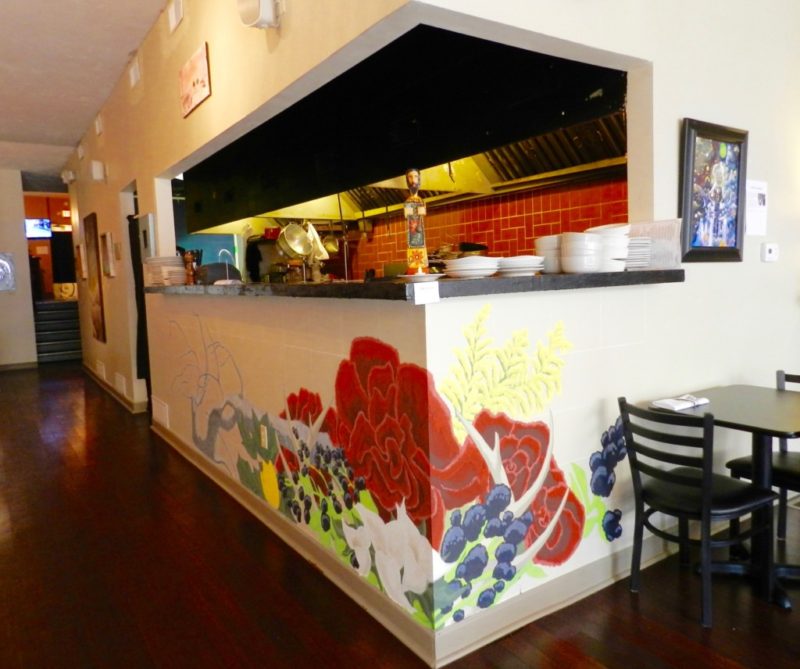 To start our meal, my wife and I ordered a couple of drinks and an appetizer. My wife chose the light and refreshing Belleruche Rosé, and I opted for the house special Spicy Tequaya, which wasn't on the menu. Combining house-made papaya and mint purée with fresh lime juice, tequila and Serrano pepper syrup, the Spicy Tequaya had a piquant edge with a sweet and fruity finish. Inspirado also offers a Tequaya without the Serrano syrup if you're not one for spicy drinks.
For an appetizer, we shared a plate of Lumpia. These crunchy and succulent pork egg rolls combine Southeast Asian and Latin American flavors in a wonderfully unique and delicious package. All of the elements worked perfectly together — from the Sriracha dipping sauce to the freshly chopped cilantro — and the rolls were cut into smaller pieces making it a perfect starter to share.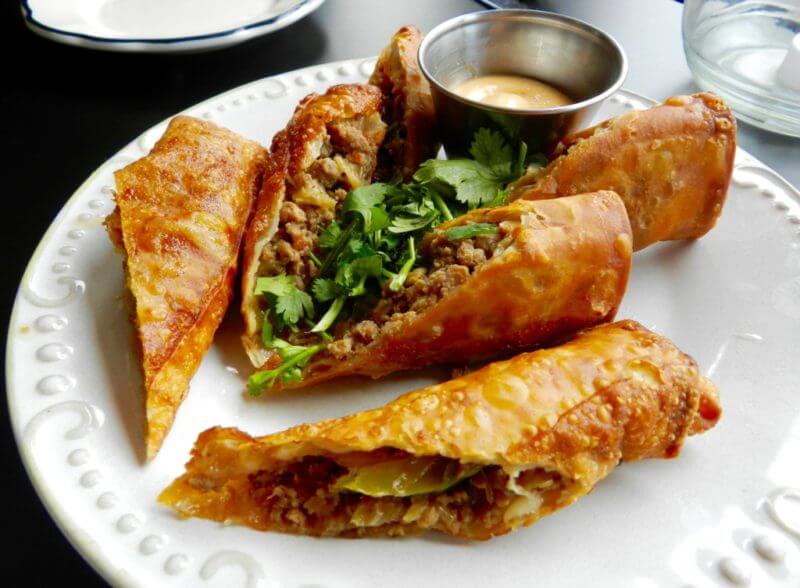 The menu at Inspirado offers something for every palate, and it allows couples to choose a variety of ways to enjoy their meal. With an array of world cuisine options ranging from Mexican Street Tacos and Irish Colcannon to Indian Aloo Jeera and Italian Osso Bucco, anyone can find something they love. Moreover, although Inspirado has many excellent entrées, the diversity of starters and salads gives diners the option of sharing a few small plates for a tapas-inspired meal.
For a main course, my wife decided to indulge in the Kentucky Hot Brown with a side of Colcannon. Inspirado's take on this classic dish isn't your grandmother's Hot Brown. With a savory Mornay béchamel sauce, large chunks of roasted turkey and bold sourdough bread, Inspirado elevates this humble open-faced sandwich to the level of a gourmet main course.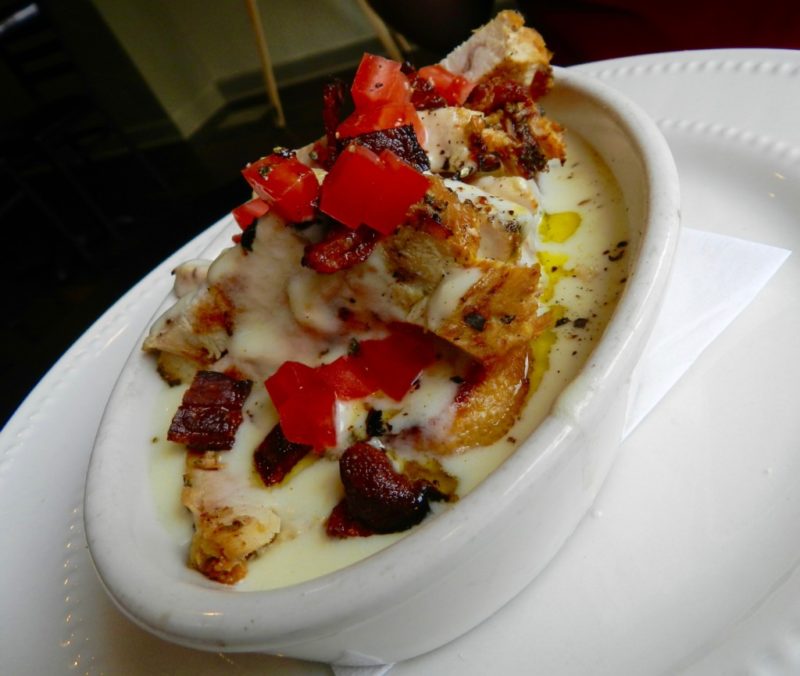 The Colcannon was an excellent accompaniment to the meal. This national dish of Ireland consists of creamed potatoes, roasted ham and braised cabbage. Together, the tanginess of the cabbage and the savoriness of the ham accentuate the potatoes and combine for a warming and hearty dish. Although my wife ordered the Colcannon as a side, it can also be found on the list of appetizers.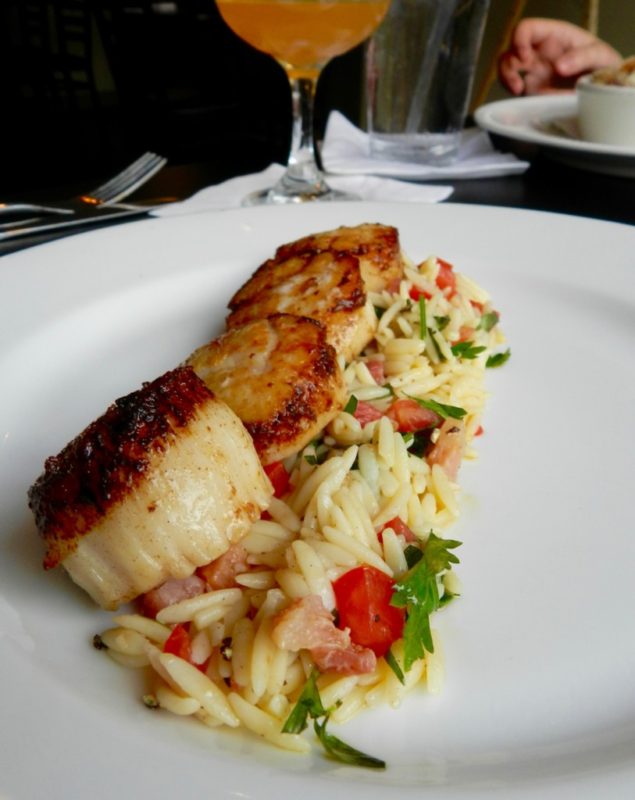 I decided to try Inspirado's simply named 'Scallops' entrée. Although the title might sound uninspiring, the dish is anything but boring. The four scallops were cooked perfectly — with a slightly crisped browning on top — and the accompanying orzo was splendid. With hearty duck prosciutto, bright tomatoes and fresh herbs, the orzo was light, nutty and extremely flavorful, adding a refreshing element to balance out the dish.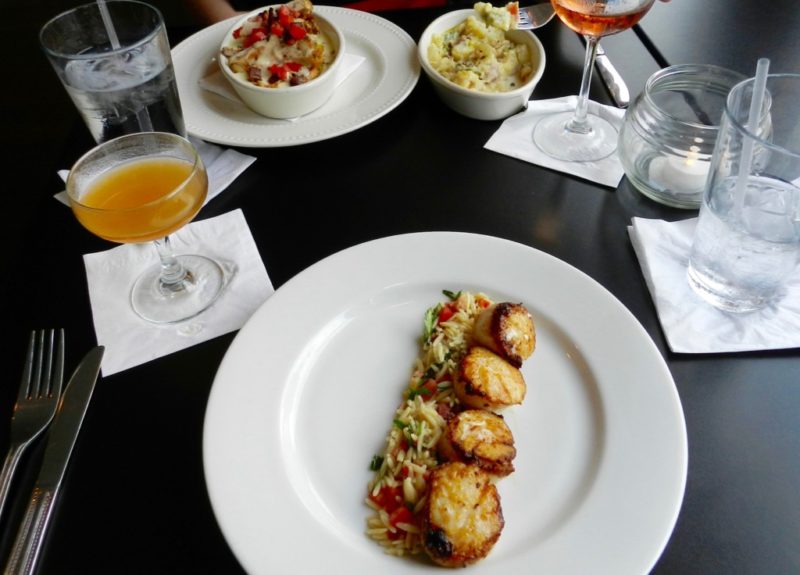 As a last act to our romantic dinner date, my wife and I chose to end our meal with the Banana and Nutella Empanadas. Topped with a rich dulce de leche caramel sauce, the dish was reminiscent of bananas foster without the ice cream. It was a wonderful dessert: not too sweet and full of vibrant banana flavor.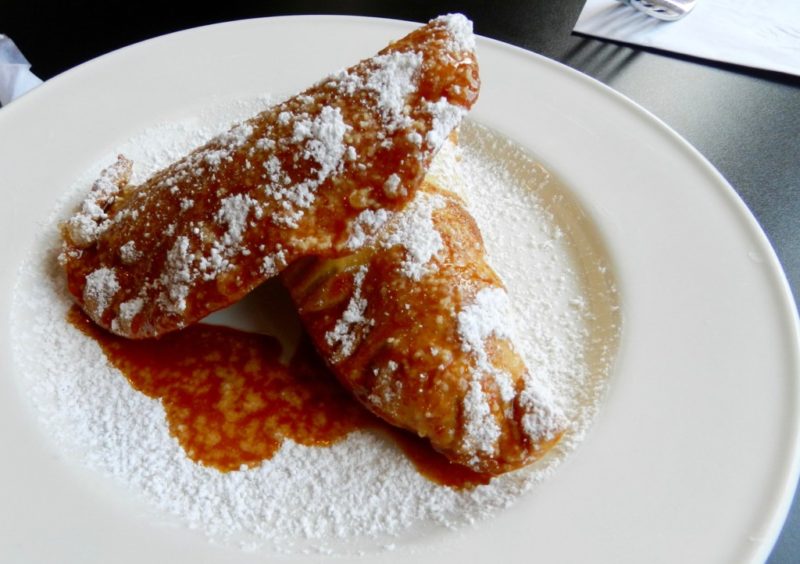 Our dinner date at Inspirado was excellent. The food was delicious, perfectly seasoned and well balanced and the ambiance was intimate and romantic. Inspirado is the kind of restaurant you visit when you're in the mood to slow down and enjoy a romantic night out. The well-portioned dishes and eclectic menu encourage you to take your time, share your food and savor a three-course meal and the artistic atmosphere transports you to an intimate gallery.
For my wife and I Inspirado is a date night favorite, and I hope it becomes one for you too.