If you're looking for a small-town feel, look no further than Montgomery. A quaint appeal resonates throughout this Cincinnati suburb.
Between the bars, restaurants, parks and much more, you and your date will have a fun and romantic experience. And be sure to listen for any bands playing outside during your visit.
Here are our favorite drinks, dishes and destinations in Montgomery!
The Drink
Corner Pub: Located diagonally from the Village Tavern sits the Corner Pub. Inviting and relaxing, the Corner Pub offers an outdoor patio that features live music in the warmer months near the flowing fountain. The Corner Pub has the drinks you expect as well as ones you might not.
Our drink of choice: Malibu Drink
European Cafe: A cafe that just got a new look! While you stroll down Montgomery Road, you can spot a small chef statue holding a sign. If his sign says open, you need to go in and check it out. When you go in, you'll find a cozy environment that features a wide selection of choices. According to the manager, "Cherry," she can make just about anything! They have Italian sodas, coffees and the best gyros that side of town.
Our drink of choice: One of their own yummy lattes
Honorable mentions: 
The Dish
Jeff Ruby's Carlo & Johnny: For a fancy date, check out Carlo & Johnny. At this Jeff Ruby-owned establishment, you'll find delicious steak and filling side dishes. Carlo & Johnny also offers an array of delectable desserts, including the amazing carrot cake.
Dish of choice: Three-layer carrot cake with caramel sauce
Eddie Merlot's: Fancy and upscale, you'll feel like a million bucks eating here. The food is delicious and the atmosphere is one-of-a-kind. If you're looking for a special treat in Montgomery, be sure to check out Eddie Merlot's with your date. For a better idea of this gorgeous place, check out our review here. 
Dish of choice: Roasted Beet Salad with lemon basil dressing and Sesame Ahi Tuna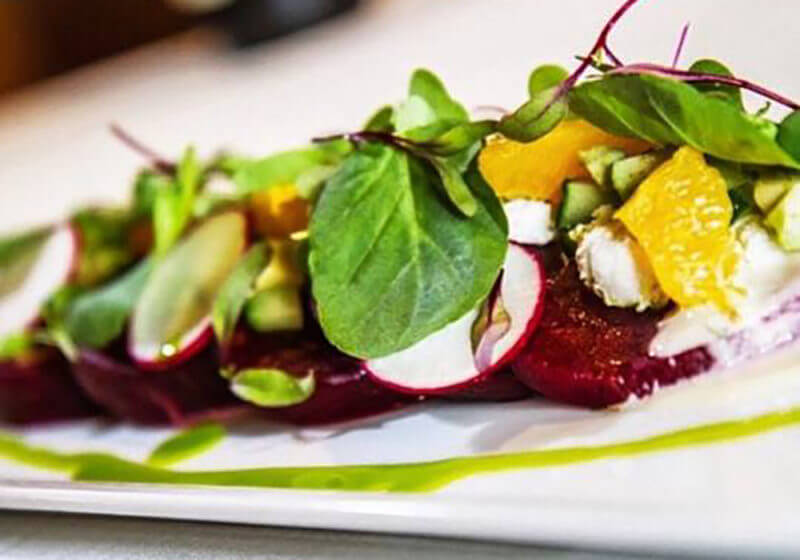 Pomodori's Pizzeria and Trattoria: A quiet restaurant located off Montgomery Road, Pomodori's offers a delicious and affordable experience. The decor brings you to Italy as the smell of pizza baking fills the room. All the pizzas are made in-house and they're known for their wood-fired pizzas.
Dish of choice: Five cheese pizza
Honorable Mentions:
Destination
Walker Brothers: After a day of walking throughout Montgomery, it's time for a pit-stop at Walker Bros. Ice Cream. From special sundaes, like the Cookie Monster, to the basic creamy whip, this is a favorite spot to relax. It's even a Poke Stop if you're still playing. Sit back and enjoy!
Ice cream of choice: Flying Pig Sundae (So Cincinnati)
Houdini's Escape Room: Use that brain power and solve problems to escape the room! Houdini's Escape Room features five different escape rooms, from escaping a lab to the oval office. It's a great group activity to do with your date and a few friends. See if you can escape!
Room of choice: The Tower
The town itself is also a destination! During the spring, the trees are blooming and the brick streets make the perfect romantic setting. While there, you can check out some of the vintage shops and all the restaurants.
Honorable Mentions: