Fresh, seasonal, and locally-sourced, date night at 20 Brix takes dining to an all new level.
My husband and I recently went out on a romantic date at a cool wine bar. We check out 20 Brix, located in the historic district of downtown Milford, right on Main Street. Milford's Main Street is a quaint, street lined with family owned and operated shops and restaurants. It looks like a really fun place to walk around, and we definitely will be back.

This night, however, we were there to eat and drink. 20 Brix is open for lunch, as well as dinner, and serves items made from seasonal and locally-sourced ingredients. The kitchen at 20 Brix is led by Chef Paul Barraco, and the food is a mix of traditional southern, new American, and classic French cooking.
Brix is a German wine making term – and they know wine at 20 Brix. It's a restaurant and a wine bar offering 300 wines from all over the world, with around 100 of those available by the glass or flight. Plus, they sell every wine on their extensive wine list right in-house.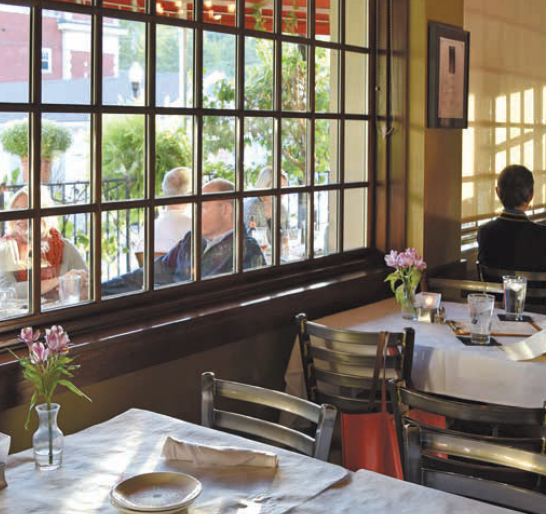 For our dinner date, my husband and I chose the five-course Chef's Touring with Wine Pairings. This ischosen by the chef of the evening. When all was said and done, we had a spectacular dinner guided by food and wine professionals. It was date night perfection!
The food was absolutely amazing.
From the fresh, 16 Bricks Bakery bread with flavored butter all the way to Miller's Macarons for dessert, our meal was expertly planned and delicious. For the first course we enjoyed a bowl of silky mushroom soup paired with a delicious sparkling wine.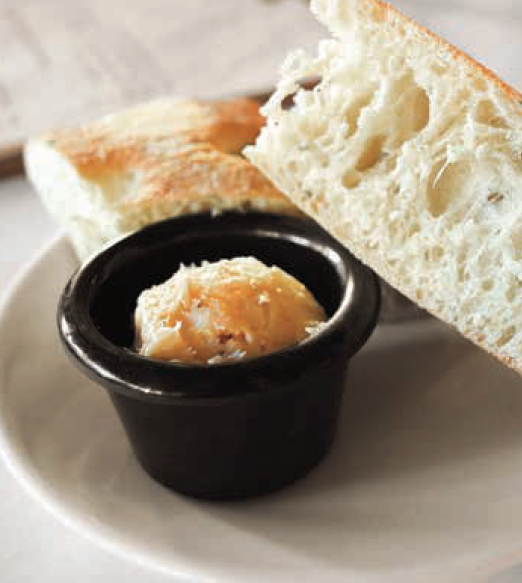 Next up were salads. I loved the baby arugula salad with local radishes and a grilled lemon vinaigrette. Grilled the lemons for a vinaigrette – it's these little touches that put the food here on a whole new level.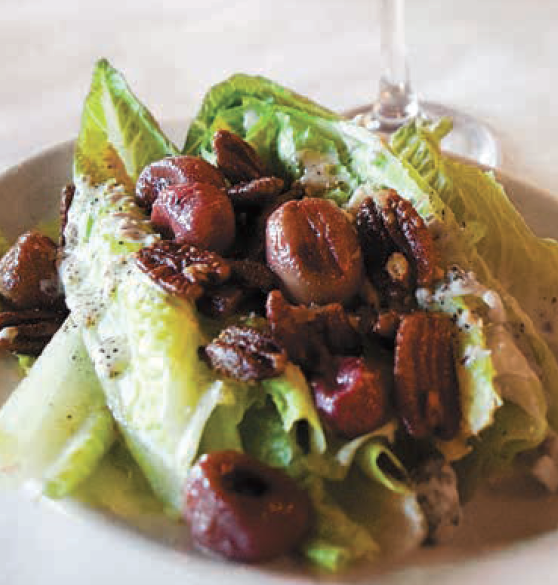 I was most excited about the third course. I love crab cakes, and I order them everywhere I go. My husband, however, is not a fan; he won't even take a bite. I was going to get the whole course to myself! Then he tried it and ate most of it. He said that if crab cakes tasted like this everywhere, he would start ordering them. They combine sweet delicious crab with just enough bread crumbs to hold it together and top it with a tangy orange mostarda sauce. My crabcakes were served on a bed of crisp sofrito creamed corn with chickpeas. They were outstanding!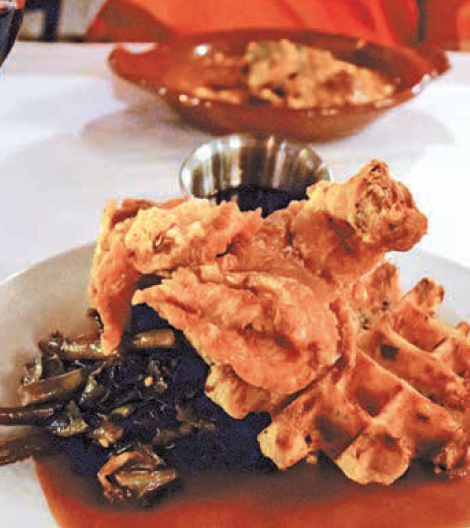 For our fourth course, we chose 'Shrimp and Grits' and 'Chicken and Waffles'. The fried chicken was served on a tasty cheddar waffle that was drizzled with chili honey, and were crunchy, savory, spicy, and sweet. The shrimp and grits were perfect: three cheeses, grits, tomato jalapeno gravy, andouille sausage, and shrimp. was elevated soul food.
Then came dessert.
For the last course we chose macarons. I was excited to try the macarons because our sweet server, Robin, was the lady behind them. She owns and operates Miller's Macarons. 20 Brix is awesome because they love local businesses, and offer her macarons on the menu! They were just gorgeous, colorful, smooth, melt in your mouth bites of heaven. I hope they have the caramel popcorn flavor if you go. It was out of this world!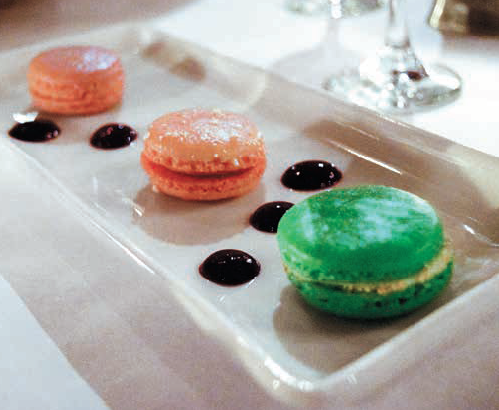 I highly recommend the Chef's Touring and Wine Pairing for a date night. If you're looking for something unique and fancy, this is it. The general manager, Clay, greeted everyone as they came in, helped serve the food, and knew most of the patrons by name. This place has a very relaxed atmosphere, and the dining room is just beautiful. You can't go wrong with a date night at 20 Brix.
20 Brix is located at 101 Main Street in Milford. For more info, visit www.20brix.com