Charm (√)! Excellent Service (√√)! Delicious Food (√√√) Romance (♥♥♥♥)! After eating at the Grand Finale, my "check-o-meter" is off the charts.  I loved everything about this restaurant. From its historical background to its charming decor, the Grand Finale is more than a restaurant, it's a dining destination.  Located in Glendale, the historic building is over 100 years old! Wow! The last time we visited was for their delicious Sunday brunch, so this was our first time dining for dinner.  Dinner was amazing.  The Grand Finale is currently having a "stimulus promotion" so make sure you take advantage of this.  You get to enjoy two entrees and a bottle of wine or dessert for only $40.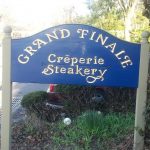 The "stimulus promotion" has select menu options you can choose from.  Our server was very helpful and highly recommended the cod cakes.  My husband and I took her advice and we ordered the Coastal Maine Cod Cakes aswell as Shrimp Scampi. Both meals were fresh, delicious and so flavorful.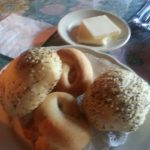 Before our main course, we enjoyed some delicious fresh rolls (baked in house) and accompanied by real pats of butter. This was followed by one of the best salads I've had (additional $3 but well worth it). When the salad arrives on a ice cold plate, you are in for a treat (try the house dressing – yum).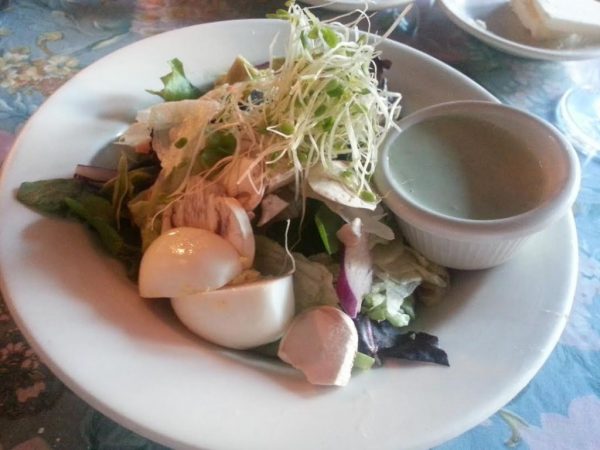 Our main courses were beyond delicious.  I loved the presentation too.  Even though I may get some strange looks, I love taking pictures of food. I will be heading back soon  to try some of the Crepe entrees.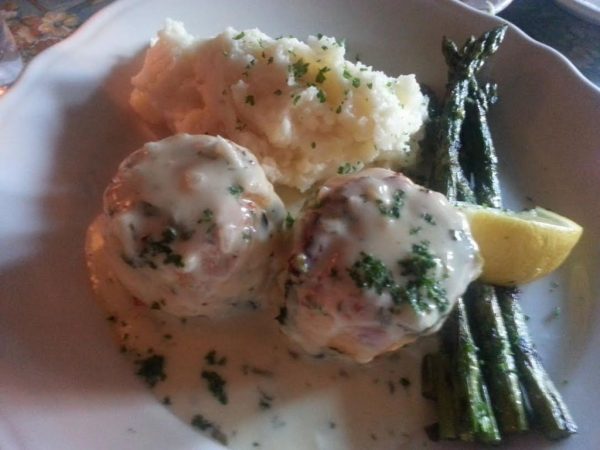 The Coastal Maine Cod Cakes were a treat. The mashed potatoes that accompanied them were so light and airy and the asparagus was cooked perfectly.  This dish was delightful!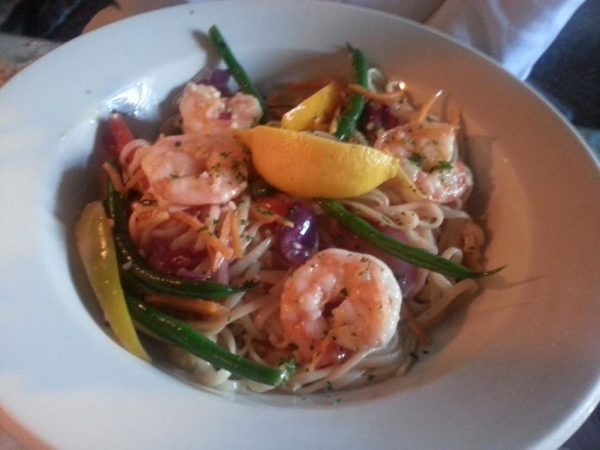 The Shrimp Scampi was so pretty to look at.  The vibrant green beans and colorful peppers added just the right amount of crunch to this dish.  The shrimp were cooked just right and the white wine garlic butter sauce was delicately infused into the dish.  It was another delightful dish.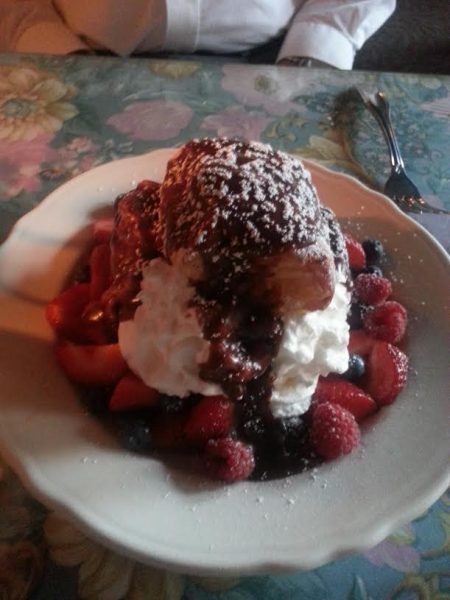 Since we ordered a bottle of wine with dinner, dessert was additional. But, you really can't visit the Grand Finale without getting dessert.  Our server recommended a puff pastry filled with vanilla ice cream, drizzled with a chocolate sauce and surrounded by fresh berries ($8).  I think the picture is really all you need to see. We split dessert since it was definitely big enough to share, plus it's fun to share a special dessert with your sweetheart.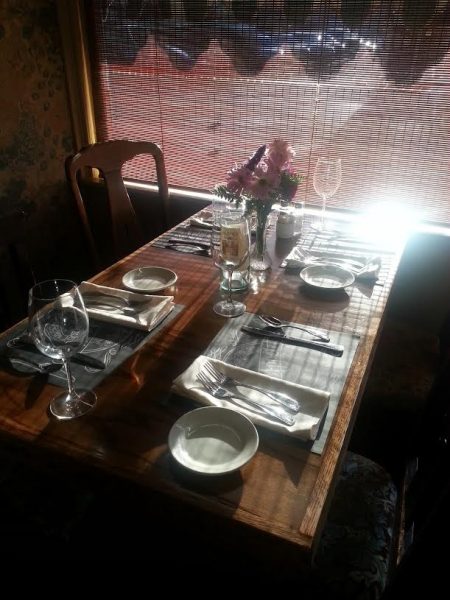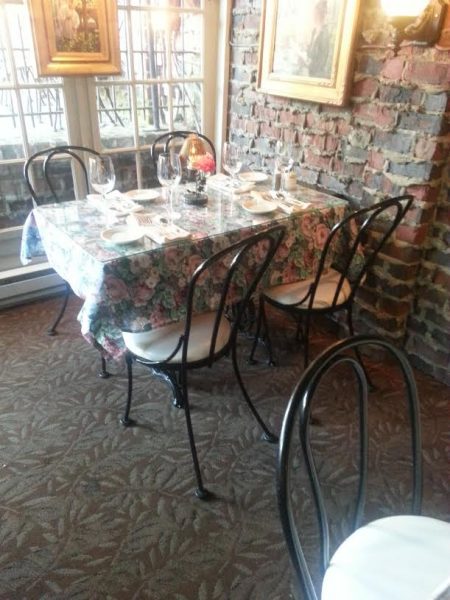 There are a few different areas to dine at The Grand Finale. We dined in the back area, which offered a more intimate dinning space for date night. I loved seeing original art decorating the walls. The flowers and soft table lighting contrasting with the brick walls really enhanced the restaurant's ambiance.
Dining at the Grand Finale is a wonderful experience.  You can dine with your sweetheart, enjoy a larger family celebration or have a fun night out with friends.  I hope you'll get a chance to visit soon.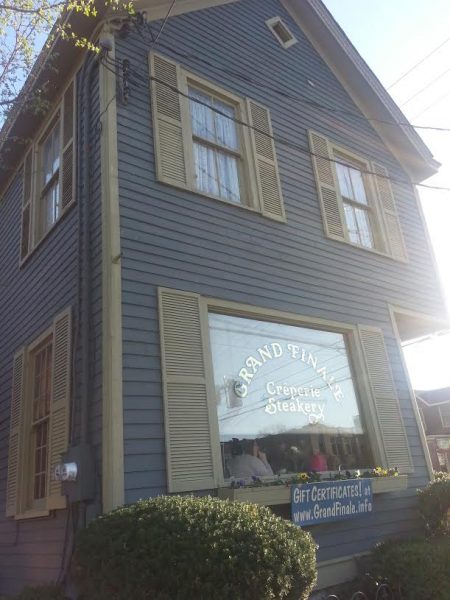 The Grand Finale
3 East Sharon Road
Glendale, Ohio 45246
Reservations: 513-771-5925