It's that time of year again – school is back in session, the Bengals are back in the jungle and fall theatre is back in full swing! The Cincinnati area is blessed to have a thriving theatre scene, making it easy to find a show that speaks to you and your special someone. Whether you are fond of musicals, or a fan of the classics, there's something for everyone. Read on for a peek at just a few of the fantastic Cincinnati fall theatre dates of shows you can look forward to seeing this season!
Luna Gale
September 7-27, 2015
Regional Premiere – Caroline, a veteran social worker, thinks she has a typical case on her hands when she meets Peter and Karlie, two teenage drug addicts accused of neglecting their baby. But when she places their infant daughter in the care of Karlie's mother, Caroline sparks a family conflict that exposes a shadowy, secretive past — and forces her to make a risky decision with potentially disastrous consequences. Powerful and arresting, Luna Gale is a heartbreaking and unforgettable tale about moral ambiguity and knowing how to do good in the world.
Buyer and Cellar
October 13-November 1,2015
Regional Premiere – What's a renowned diva to do with decades of memories that light the corners of her mind? And where to put the acres of memorabilia bursting the seams of her lavish Malibu estate? If you're Barbra Streisand, you enshrine them in a mini-mall in your basement where you can pretend to go shopping! Out-of-work actor Alex More can't pass up the oddest of odd jobs-an offer to play shopkeeper for one tough customer who doesn't let anyone rain on her parade. Soon it begins to take a toll on his patience, his love life and his view of people (who need people).
Sleuth
November 7-22, 2015
Famous mystery writer, Andrew Wyke, loves to play games. But when he finds out his wife plans to leave him for a young travel agent, he plots a game with murderous consequences. Of course, in a mystery, things are never quite as they seem and games can quickly get out of hand. A fast-paced comedy full of deception and mistaken identities, SLEUTH is a who-dun-it that will keep you riveted in your seat from start to finish.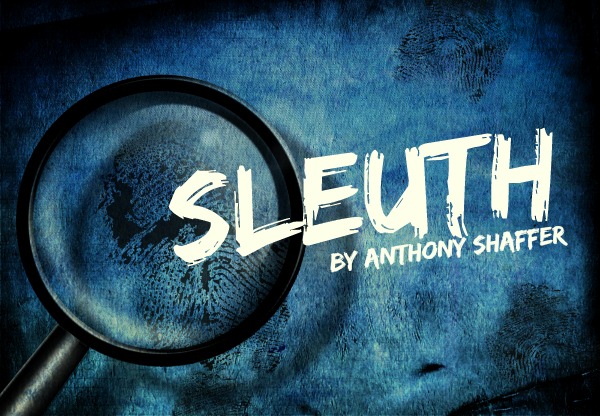 Silence! The Musical
September 25-October 10, 2015
This musical parody of The Silence Of The Lambs was a huge hit when it debuted at the New York Fringe Festival and it went on to several successful New York runs. Now Falcon Theatre brings this outrageous spoof to our area in its regional premiere.  SILENCE! The Musical is hysterical in its quest to be completely politically incorrect as it parodies all the characters you loved in the original movie.
The Mystery Plays
November 6-21, 2015
The Mystery Plays is two interrelated one acts. In the first play, The Filmmaker's Mystery, Joe Manning, a director of horror films, survives a terrible train wreck—only to be haunted by the ghost of Nathan West, one of the passengers who didn't survive. As the police investigate Joe, he investigates Nathan, desperate to understand why he survived and what Nathan's specter could possibly want. In the second play, Ghost Children, Abby Gilly travels to a small town in rural Oregon to make peace with the man who brutally murdered her parents and younger sister sixteen years earlier. The man, the murderer, is her older brother. Like the original medieval mystery plays, The Mystery Plays wrestles with the most profound of human ideas: the mysteries of death, the afterlife, religion, faith and forgiveness in a uniquely American way.
BROADWAY IN CINCINNATI AT THE ARONOFF
Motown The Musical
September 8-20, 2015
It began as one man's story… became everyone's music… and is now a Broadway musical. Motown The Musical is the true American dream story of Motown founder, Berry Gordy's journey from featherweight boxer to the heavyweight music mogul who launched the careers of Diana Ross, Michael Jackson, Smokey Robinson and many more. Motown shattered barriers, shaped our lives and made us all move to the same beat. Now, experience it live on stage in the record-breaking smash hit Motown The Musical!
Pippin
October 13-18, 2015
Pippin is a high-flying, death-defying hit Broadway musical! Full of extraordinary acrobatics, wondrous magical feats and soaring songs from the composer of Wicked, Pippin will lift you up and leave you smiling. This unforgettable new production is the winner of four 2013 Tony Awards including Best Musical Revival. Hailed as "an eye-popping, jaw-dropping extravaganza" (NY1), it's unlike anything you have ever seen! Come experience Pippin, one young man's journey to be extraordinary.
CINCINNATI PLAYHOUSE IN THE PARK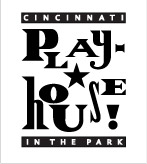 The Secret Garden
September 5-October 3, 2015
This soaring musical version of the beloved family classic won three Tony Awards on Broadway. Ten-year-old Mary Lennox is alone in the world until she is sent to live with her inattentive uncle in his foreboding English manor. When she discovers the locked-away secrets of an abandoned garden, Mary coaxes far more than its flowers back to life. With a gorgeous score, The Secret Garden comes alive on the intimate Playhouse stage for a new generation, perfect for fans of the novel, lovers of grand-scale musicals or those discovering its delightful story for the very first time.
Sex with Strangers
September 26-October 25, 2015
Sex with Strangers playfully explores what transpires when private lives become public domain. Famous blogger Ethan finds himself snowbound with the gifted but obscure novelist Olivia. Their passion for each other is matched by their envy of the other's career. But when their literary futures become intimately intertwined, both writers must confront the complications of reinventing themselves when the past is just a click away.
Mad River Rising
October 17-November 14, 2015
Determined to save the land he loves, Angus Stewart escapes from his nursing home and is found hiding in the family barn. As a boy, the cantankerous 85-year-old witnessed his Ohio farmhouse wash away in the catastrophic flood of 1937. Now, the floodgates of progress are threatening to sweep it aside once again. Mad River Rising flows from past to present and remembered moments in between as its unforgettable characters wrestle with the uncompromising bonds of family, responsibility and legacy. What results is a poetic, poignant and utterly captivating drama.
CINCINNATI SHAKESPEARE COMPANY
Cyrano de Bergerac
September 11- October 3, 2015
Cyrano is a man of panache — a dazzling swordsman and a brilliant poet with a wit as quick as his blade. When he falls in love with the beautiful and brilliant Roxnne, there is only one thing that stands between them- his gargantuan nose. When Roxane unknowingly confides in Cyrano that she is smitten with the handsome, but dimwitted solider Christian, Cyrano cannot resist the opportunity to finally speak his heart — through letters and verses signed under Christian's name. His words have Roxane swooning, but who is it that she truly loves and how long can Cyrano remain in the shadows? The witty wordplay of Wilde, the swashbuckling swagger of The Three Musketeers and the unrivaled romanticism of Romeo and Juliet are all right under your nose in Cyrano de Bergerac.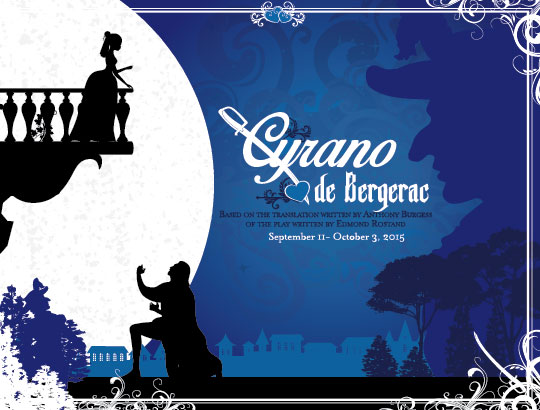 Death of a Salesman
October 16-November 7, 2015
Arthur Miller's award-winning American classic, Death of a Salesman tells the poignant story of a salesman and his quest to make it big. In the land of the free, every man controls his own destiny and the right to try and achieve the elusive American Dream. But as his days grow shorter and the times tougher, can Willy Loman achieve this long cherished dream for his family? Recipient of the Pulitzer Prize, multiple Tony Awards and deemed one of the greatest plays of the Twentieth Century, Arthur Miller's Death of a Salesman is an exploration of failure and success that still resonates today.
When you're planning your theatre date, make sure to check our dinner and a show listings for the best, and most convenient, restaurant to help plan your night out from start to finish.