Bella's review
When I first walked into Bella's Restaurant in Loveland I noticed the atmosphere was rustic and romantic! This family-owned Italian restaurant gave me the feeling of being downtown while being close to home.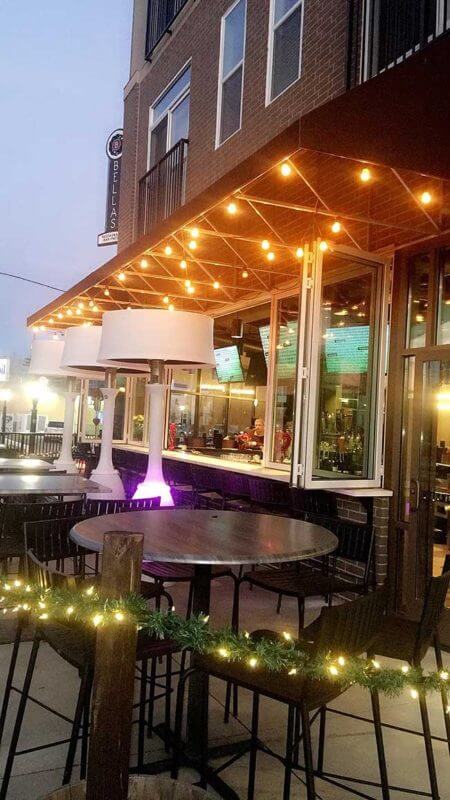 Bella's is the perfect space for you, whether you just finished a ten-mile bike ride or are celebrating an anniversary. While the booths and lower tables are just right for that special night out, the bar is an indoor/outdoor bar (weather permitting) with a relaxed vibe and a view that showcases downtown Loveland. They have a drink special every weekday, so there is no excuse to miss out on this place! They may be closed on Mondays, but the rest of the week is packed with deals.
Tuesday- $5 tap wine (yes, wine) and (16 mostly-local) beers
Wednesday- all wine 1/2 off (even their reserve wine list)
Thursday- pint night, you even get to take home the glass!
Friday-$1 off pints from 4-6pm
Sunday-Bella's Bloody Mary
When you walk into Bella's you're greeted by a hostess standing behind an old wine barrel with Bella's emblem branded onto the dark wood. Though there are dark wood finishes and dim lighting, you can still read the menu.
I was very happy when my waitress told me the first four pastas on their menu are all made from scratch, and the rest are imported from Italy! She also informed me any of their pastas can be made gluten free.
The menu is marked with Bella's emblems on chef or Bella's favorites. For small plates we ordered the calamari and meatball sliders (2). The calamari came out lightly breaded and perfectly crisp, paired with a side of garlic aioli and their house red sauce. The meatball sliders were a perfect size; they were a sausage and beef mixture covered in their house red sauce and pecorino cheese on a fresh baguette with a little arugula—and a deal at only $3 per slider. In between the appetizers and main course we were served a warm bowl of focaccia bread and their house herb butter…delish! For entrees we shared the lasagna (Wednesday nights only) and the farfalle con pollo.
Everything in the lasagna was made in house from the pasta, sausage, cheese, and red sauce so you can imagine how delectable it was. Our second dish, the farfalle con pollo, was a bow tie pasta in a pesto cream sauce with roasted pine nuts, chicken and small garnish of diced bruschetta on top. Both were full of flavor.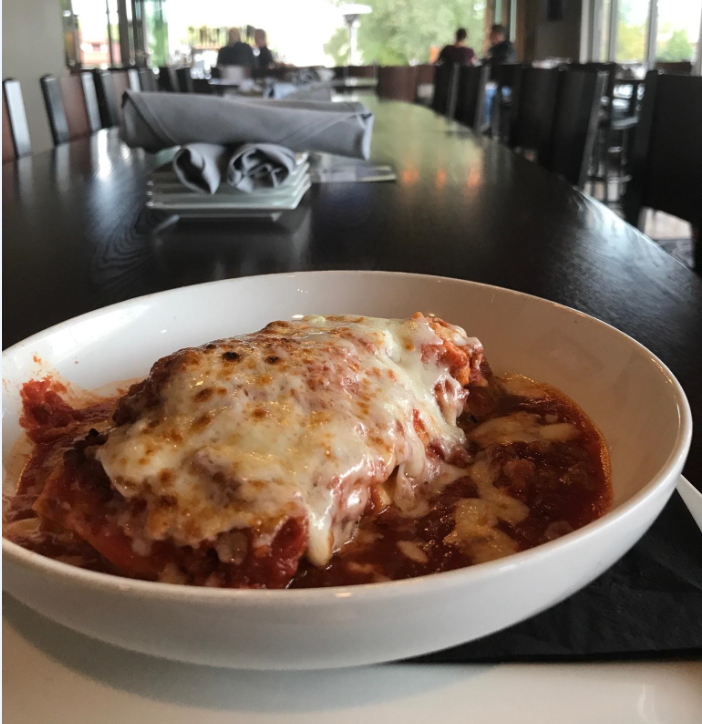 For dessert, I tried their new chocolate valagna, which was a warm chocolate brownie with a scoop of vanilla ice cream and candied pecans with homemade hot fudge.
We dined at Bella's on a Wednesday so it was half-off all bottles of wine. We chose the Franciscan cabernet. The wine selection is fabulous, and it would be hard to beat their Italian red list! Overall the portion sizes and prices that Bella's offers are very fair! Most appetizers were under $10, all pastas around $12-18, and desserts are all priced at $8.
This is definitely a great new addition to Loveland. I can't wait to come back in the summer when the patio is open and their summer cocktail list is released!
Bellas Restaurant
110 S 2nd Street, Loveland, OH 45140
Monday: Closed
Tuesday-Thursday: 5-9 PM
Friday: 5-10 PM
Saturday: 4-10 PM
Sunday: 10 AM-2 PM