I am not an artist. There, I've said it. Until recently, I truly believed that stick figures were the best I could do in the visual arts department – and even those were sad representations of artistic ability. My husband? He's amazing. The things he can create with a pencil, pen, paint, markers and paper — well, it's fantastic. I've always known he was the more talented of the two of us. But then, we decided to enjoy a date night at A Stroke of Art.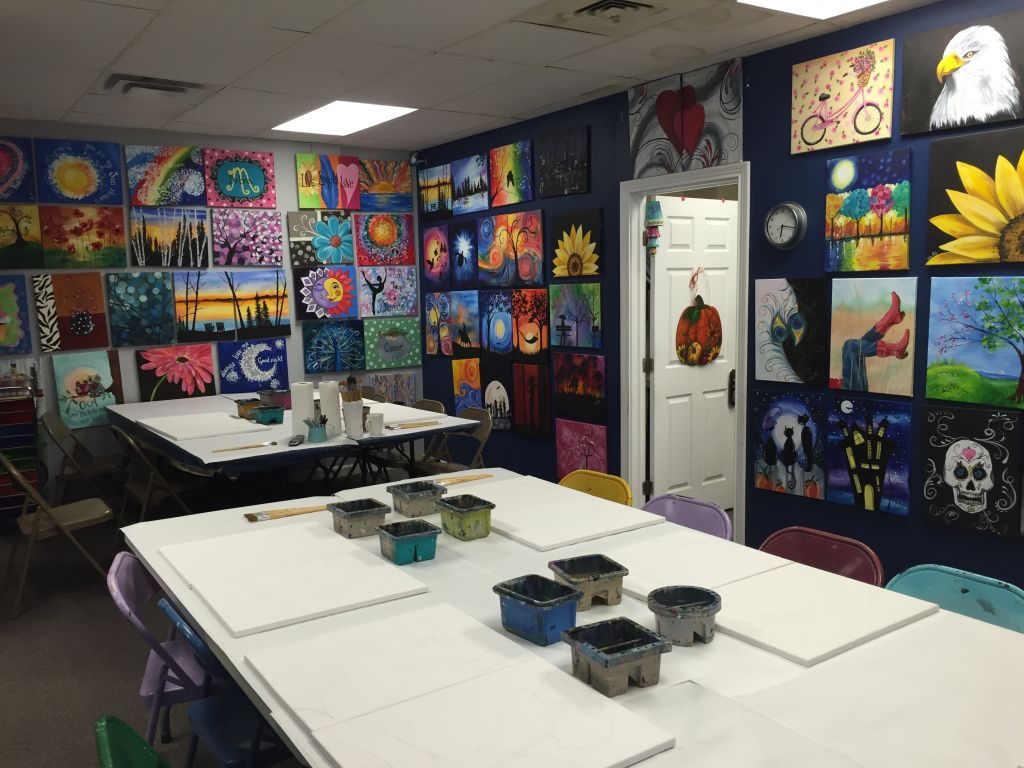 I was skeptical, it's true. I was very nervous to sit down at a table, in public, where people could see my work, and attempt anything artistic, but I always wanted to go to one of the paint along studios to try it out. I had seen friends post pics from fun paint together events, and it just looked like so much fun! Well, I am here to tell you — even if your artistic ability can only be seen in the special way you put together a peanut butter and jelly sandwich, or the delightful way in which you doodle while you are on the phone, you CAN create beautiful art! Even better? It was easily one of the most fun dates that my husband and I have ever been on!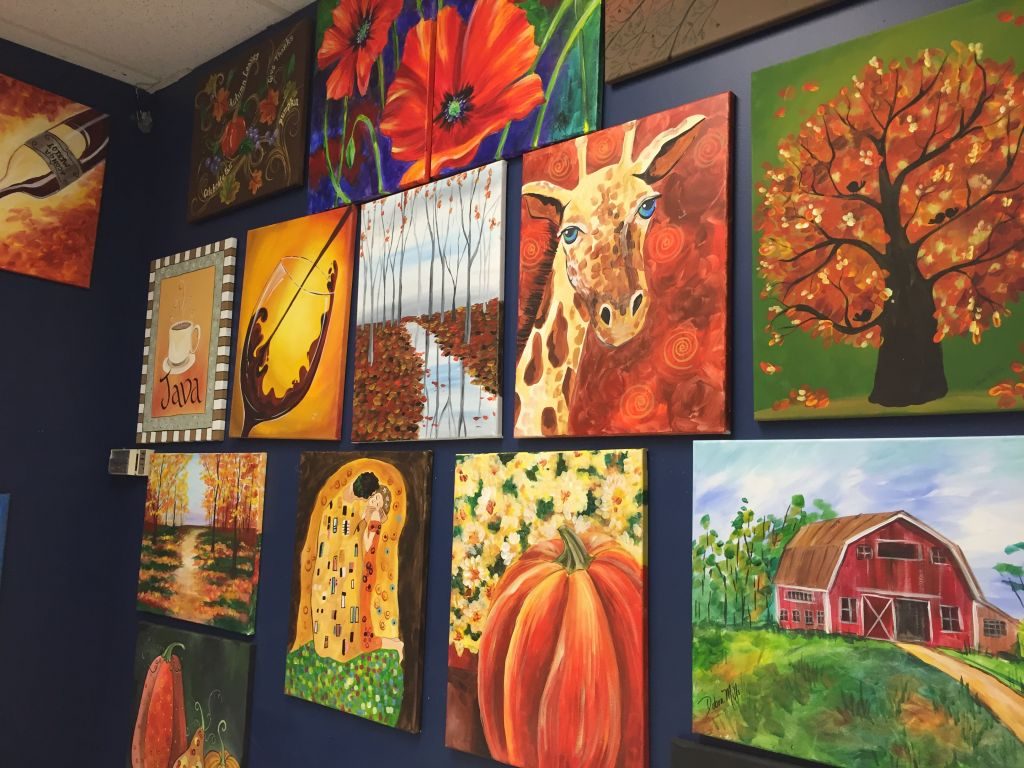 A Stroke of Art is a comfortable, relaxed paint along studio on Ohio Pike in Cincinnati. The walls are covered in art that was created by the owner, Debra Mills, all of which is for sale at a reasonable price and is really beautiful. This is her fourth year in business and A Stroke of Art was recently voted Best of the East in Cincy Magazine – Best Girls Night Out. Well, it's best couple's night out too, if you ask me – we had a great time!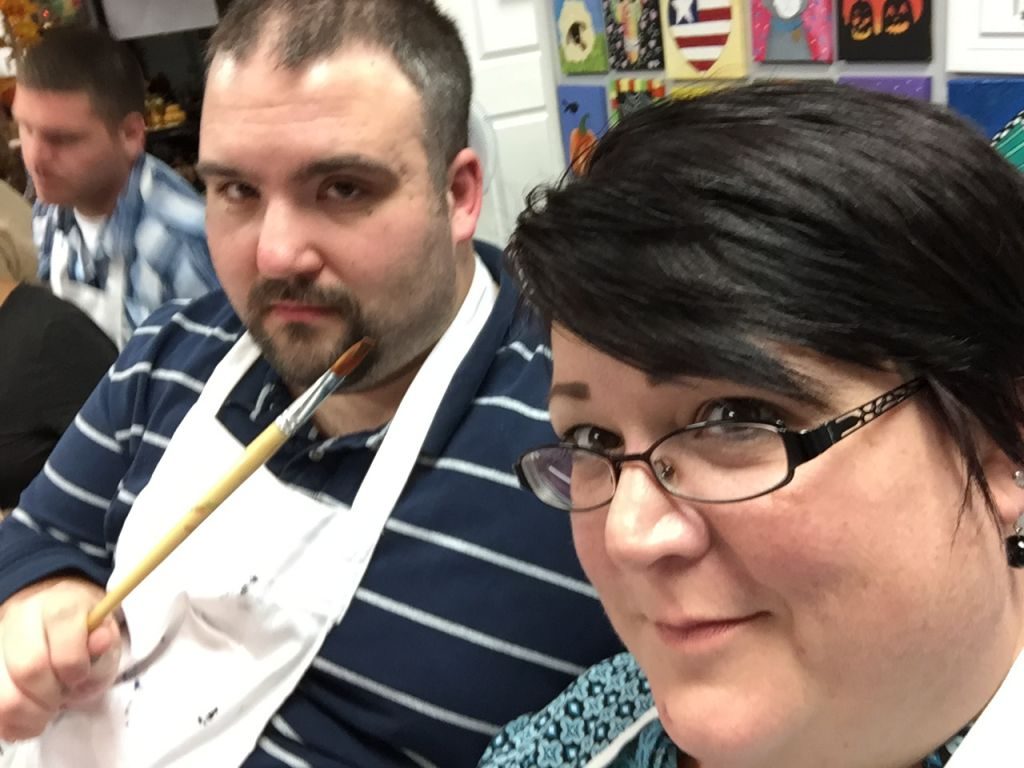 It was a full house the night we attended. Our creation was to be titled "Field of Poppies'" and I loved the colors and vibrancy of the painting from the minute we saw the example hanging on the wall. Our creation was done on two canvases, so my husband and I had to work in tandem to make sure that our final product would look like one cohesive piece of art. We were given all of the tools of the trade, a little advice and instruction, and then were set to work.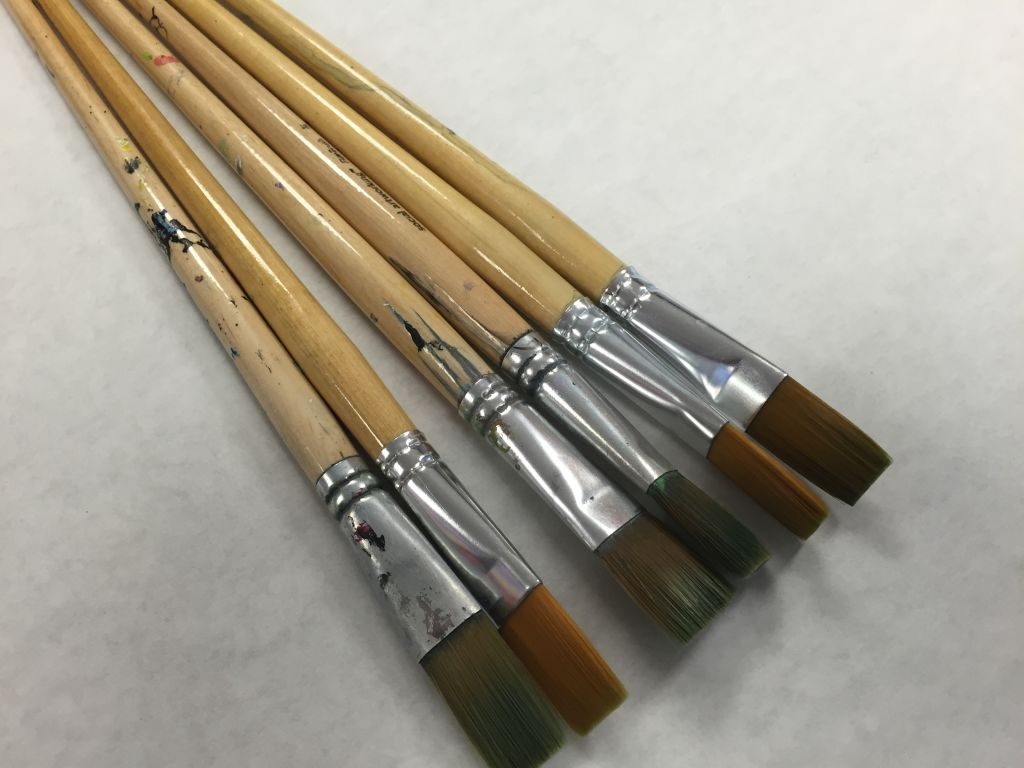 Debra and her assistant were very helpful throughout the entire experience, showing everyone tips and tricks, how to load our brushes with paint properly and how to achieve certain effects on the canvas. We chatted as we painted — enjoying each other's company and checking in with each other to make sure our paintings looked cohesive. Another fantastic thing about A Stroke of Art,  you can bring your own wine, beer, or favorite beverage, and snacks to make it a fun, full night out! There's a separate room available where you can set up your treats, and there are breaks while you allow your painting to dry in between layers, so plenty of time to snack, sip and spend time together.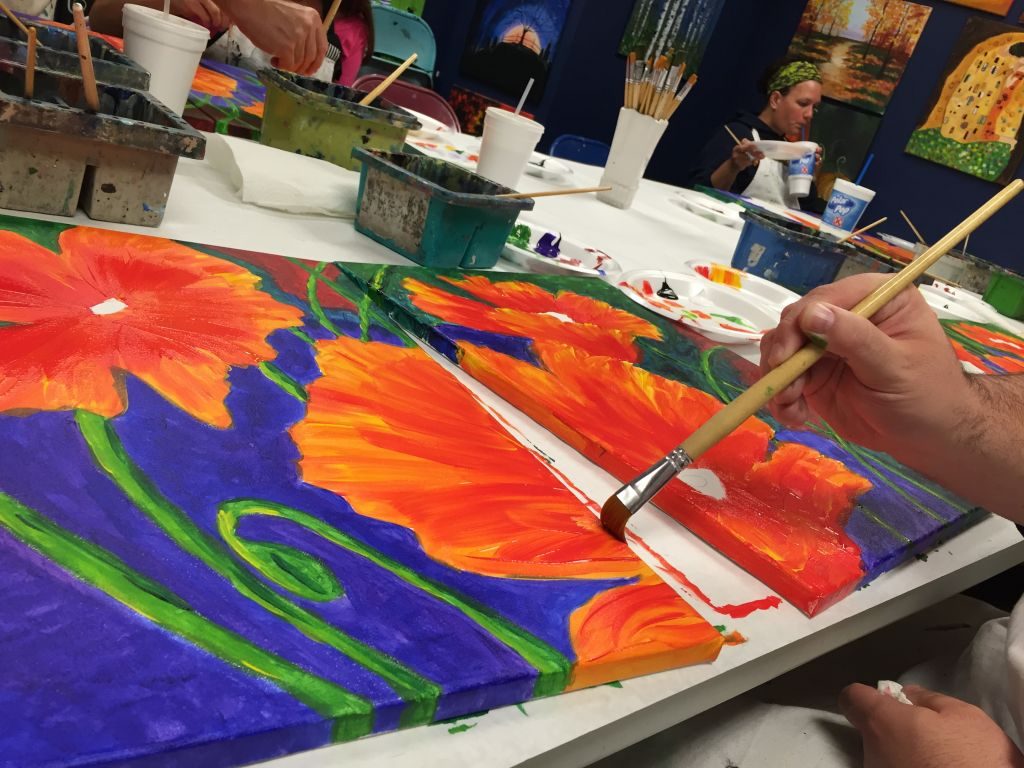 Once we got started painting I could feel my confidence growing. My nervousness evaporated, and I had a really fantastic time with my husband. It felt good to create something artistic together rather than each of us enjoying our own separate hobbies like we usually do. Now every time I walk past our paintings, hanging side by side in our home, I get the same sense of teamwork and togetherness that I did the night we painted them. He's still the better artist, and always will be, but I didn't do so bad myself!
We both highly recommend A Stroke of Art for a date night out. It was fun, adventurous (at least for me!) and made us feel like a team – not just a married couple. Unlike a movie or dinner date, we had plenty of time to talk while we worked and I truly felt it brought us closer together as a couple. That being said, I'm already planning a girls night out for my friends and I — and another date night with another couple: double date painting night!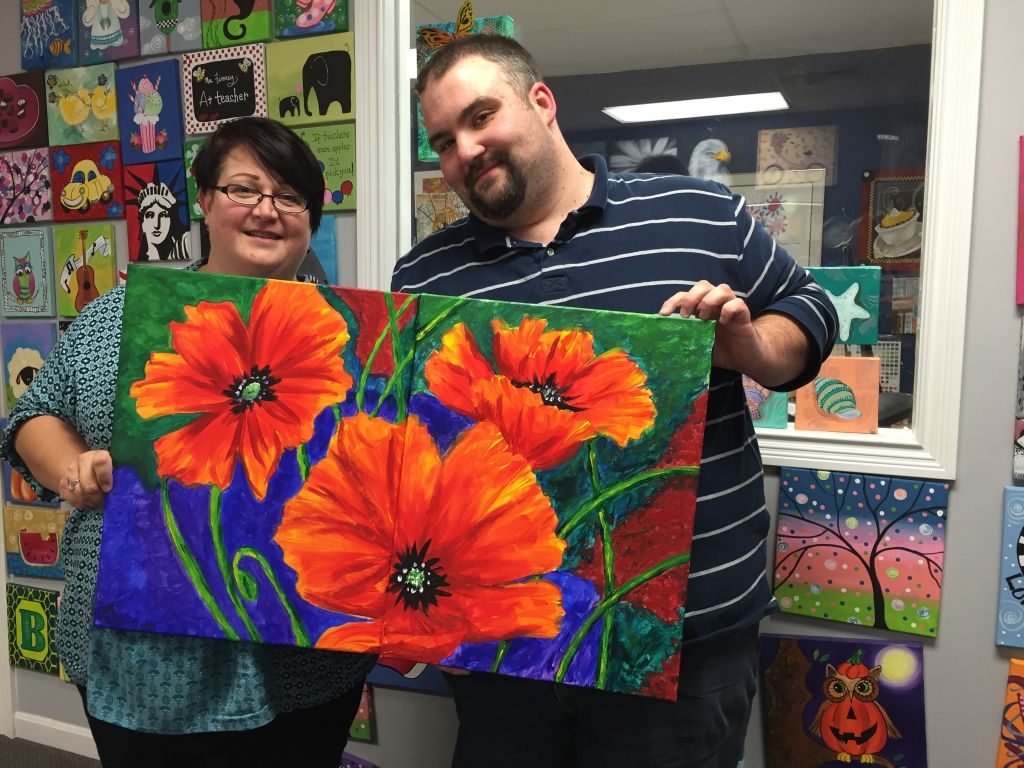 When you go, do be sure to wear clothing that won't be ruined by a little paint. Aprons are provided, but there's still a chance you'll get some on you — short sleeves are a great idea for the night. Do be sure to pack a snack and your favorite beverage. We didn't, not knowing what to expect, and I wish we had – we definitely will next time. And last, but not least – do have FUN! Don't worry — you'll leave feeling like an accomplished artist ala Michaelangelo! It was a great night and I can't wait to go back!